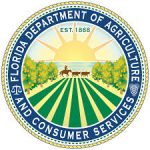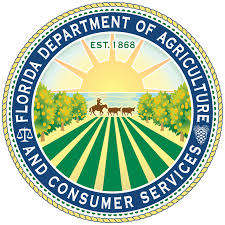 Agriculture Commissioner Nicole "Nikki" Fried today issued emergency orders related to security guard licenses and liquified petroleum (LP) gas qualifier and master qualifier licenses. These are the latest in a series of emergency orders Commissioner Fried has issued in response to COVID-19, such as temporarily waiving certain labeling requirements on eggs.
"During COVID-19, we're taking action to ensure businesses and workers can provide crucial services for Floridians statewide," said Commissioner Fried. "These emergency orders will prevent unnecessary shortages of security personnel during these critical times and allow licenseholders to continue to perform essential work for consumers."
The emergency orders may be viewed here.

Emergency Order 2020-010 suspends the requirement for Class "G" license applicants to obtain a certification of physical fitness from a physician or physician assistant for 60 additional days. This suspension is extended due to the shortage of available medical providers. It also allows armed security officer classroom training to be conducted by live video conferencing.
Emergency Order 2020-011 temporarily waives continuing education requirements for currently licensed LP gas qualifiers and master qualifiers for 60 days. This permits those individuals to renew their licenses on a provisional basis and to continue working as long as they meet all other renewal requirements. The order extends the amount of time a licensed business has to fill a qualifier or master qualifier vacancy, allowing LP gas dealers, dispensers, and installers who lose personnel during the COVID-19 pandemic to continue providing services to the public. Lastly, it suspends the requirement for meter mechanics to attend an in-person clinic hosted by FDACS. The change allows currently licensed individuals to continue working on and approving for use weighing and measuring devices that are used in the sale of essential goods like food and fuel.