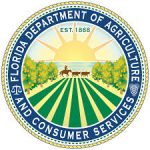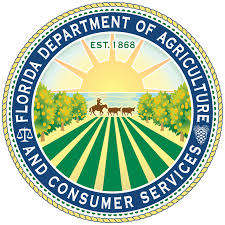 The Florida Department of Agriculture and Consumer Services (FDACS) today launched the state's online Hemp Cultivation Licensing Portal, allowing interested growers to apply for licenses. The portal's user-friendly interface provides applicants with a checklist of recommended steps to allow for a quick and easy application process.
"As we continue building our state hemp program into a national leader, our new online application portal will help growers quickly and easily apply for hemp cultivation licenses, as well as manage, renew, and view any current hemp applications," shared Commissioner Nikki Fried. "We're working to ensure that applying for a license is streamlined and simple, so Floridians interested in growing hemp can quickly get started."
The online Hemp Cultivation Licensing Portal can be accessed at Hemp.FDACS.gov, or on the FDACS hemp webpage. The page also contains a link to an application checklist, so interested growers have the necessary information for a quick, easy application process.
As part of the hemp cultivation permitting process, applicants are required to complete a background check which includes fingerprint submission along with the ORI number (Originating Agency Identifier) that the Florida Department of Law Enforcement has assigned to FDACS: FL925080Z. The ORI number is currently active and may be used at locations that complete the fingerprinting and submission process (Livescan service providers).
For a list of Livescan service providers, click here. To locate a Livescan service provider in your area, click here. Some Livescan service provers' operations may be impacted due to the COVID-19 pandemic, we recommend applicants contact Livescan service provers prior to visiting a location.
Today's Hemp Cultivation Licensing Portal launch follows the U.S. Department of Agriculture's formal approval of Florida's state hemp program on April 16, 2020. Commissioner Fried and FDACS have been hard at work building the framework for Florida's state hemp program, announcing new food safety and animal feed rules in January, forming a Hemp Advisory Committee to help guide rulemaking and industry development, and ensuring public input was heard during workshops held around the state to provide information on the draft rules.
For updates and more information on the state hemp program, visit the FDACS hemp webpage or sign up for the FDACS hemp mailing list.