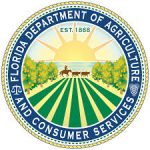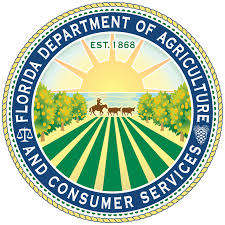 Agriculture Commissioner Nikki Fried and the Florida Forest Service are today highlighting Arson Awareness Week, May 3 – 9, by urging the public to help prevent wildfires by reporting suspected arson.
Since January, arsonists have started 180 wildfires in Florida that have scorched 3,500 acres. In 2019, nearly 8 out of 10 wildfires in Florida were human-caused, and a total of 274 were started by arsonists.
"Arson is a serious crime that not only threatens homes, property, and valuable natural resources, but also puts the lives of Floridians and our first responders at risk," said Commissioner Fried. "Arson Awareness Week is an important reminder that everyone loses when arsonists strike."
The willful, malicious or intentional burning of forest, grass or woodlands not owned by the person burning is a felony, punishable by a fine of up to $5,000, 5 years in prison, or both.
"The best way to stop arsonists is to let them know you're watching," said Erin Albury, State Forester and Director of the Florida Forest Service. "If you see suspicious activity, report it. We cannot tolerate anyone who intentionally endangers our state and its residents."
To report suspicious wildfire activity, contact the Florida Forestry Arson Alert Association at 1-800-342-5869 or your local Florida Forest Service field office. Callers can remain anonymous. Information that leads to the apprehension of an arsonist could result in a reward of up to $5,000.
When reporting suspected woods arson activity, callers should remember the following tips:
After calling 911, call 1-800-342-5869;
Do not approach the suspect;
Identify vehicle descriptions and license plates;
Identify physical descriptions of suspects;
Identify the location where the suspicious behavior was observed.
The Florida Forestry Arson Alert Association is a nonprofit organization formed in 1986 by the Florida Legislature under the auspices of the Florida Department of Agriculture and Consumer Services. Created as an organization to increase public awareness about woods arson, the association furthers its mission by distributing rewards for information about incidents of this senseless crime. To learn more or to join the Florida Forestry Arson Alert Association, visit FDACS.gov/ForestryArsonAlert.
The Florida Forest Service, a division of the Florida Department of Agriculture and Consumer Services, manages more than 1 million acres of state forests and provides forest management assistance on more than 17 million acres of private and community forests. The Florida Forest Service is also responsible for protecting homes, forestland and natural resources from the devastating effects of wildfire on more than 26 million acres.