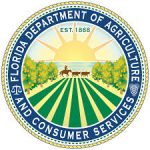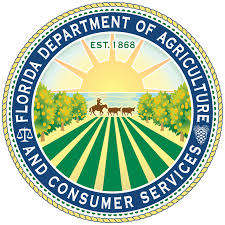 Following today's announcement by the U.S. Small Business Administration (SBA) that agricultural businesses are now eligible for SBA's Economic Injury Disaster Loan (EIDL) programs, Agriculture Commissioner Nikki Fried is encouraging Florida's farmers and ranchers to apply immediately. The EIDL portal reopened today as a result of funding authorized by Congress through the Paycheck Protection Program and Healthcare Enhancement Act, in response to the COVID-19 pandemic.
"As Florida's agricultural producers work hard to support our state's food supply chain, they're facing unprecedented crop losses of over half a billion dollars," said Commissioner Fried. "By allowing agriculture businesses to apply for Economic Injury Disaster Loans, the SBA has made available a much-needed resource that will help our growers as they wait for support from the USDA. I'm encouraging all farmers affected by COVID-19 to apply immediately, as applications will be accepted on a limited basis."
Only agricultural businesses are eligible to apply through the reopened EIDL portal. Agricultural businesses include those engaged in the production of food and fiber, ranching and raising of livestock, aquaculture, and all other farming and agriculture-related industries. The Florida Department of Agriculture and Consumer Servicesis encouraging all eligible agricultural businesses with 500 or fewer employees to begin preparing the financial information necessary for the application process.
Eligible agricultural businesses can apply for the EIDL loan here. For agriculture producers who submitted an EIDL application prior to this change, the SBA will continue to process these applications; there is no need to apply again. All other EIDL loan applications that were submitted before the portal stopped accepting new applications on April 15 will be processed on a first-in, first-out basis. This expanded access for agriculture to the EIDL program is in addition to existing access for farmers and ranchers to the SBA's Paycheck Protection Program, which can be applied for here.
For more information, agriculture producers may visit www.SBA.gov/Disaster.