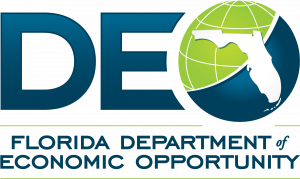 The Florida Department of Economic Opportunity (DEO) today issued reemployment assistance updates on the Reemployment Assistance (RA) Claims Dashboard. As of May 3, DEO has paid 478,666 claimants a total of more than $979 million.
Pandemic Unemployment Assistance:
ADDITIONAL UPDATES:
HOW TO APPLY FOR REEMPLOYMENT ASSISTANCE:
DEO has a mobile-friendly online application for individuals filing a new Reemployment Assistance claim available here. For a step by step guide on how to apply read more here. For the Reemployment Assistance Resource Guide which includes frequently asked questions, please click here. For additional information about Reemployment Assistance benefits visit www.FloridaJobs.org/COVID-19.
About DEO
The Florida Department of Economic Opportunity combines the state's economic, workforce and community development efforts, expediting economic development projects to fuel job creation in competitive communities and promote economic resiliency. For more information, including valuable resources for employers and job seekers, please visit www.FloridaJobs.org.