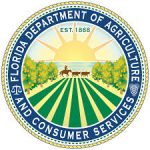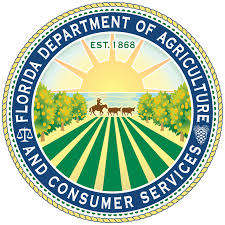 Following the USDA's announcement of $470 million in federal food purchases to occur in June and July, Agriculture Commissioner Nikki Fried is urging Florida farmers and ranchers to sign up for the Section 32 purchasing program to sell perishable commodities during the COVID-19 pandemic. The USDA is purchasing surplus foods from agricultural producers for distribution to communities nationwide.
"As farmers deal with difficult markets and food banks face increased demand, USDA purchasing is a much-needed tool to help move Florida-grown products from our farms to people in need" said Commissioner Nikki Fried. "This federal assistance will support Florida's farmers facing losses, will move perishable crops to food banks and pantries, and will help communities facing food insecurity due to COVID-19. As the USDA prepares to open purchases in June, I'm urging Florida agricultural producers to become approved USDA vendors and prepare now to sign up for this helpful program next month."
How to Sign Up: The USDA Agricultural Marketing Service (AMS) will purchase a variety of fruits, vegetables, meat, dairy, and seafood products. Purchases will be determined by industry requests, market analysis, and food bank needs. AMS will begin issuing solicitations in June and intends to start deliveries in July. Details on how vendors may participate are available on the AMS Selling Food to USDA page. Solicitations will be posted to the AMS Open Purchases Request page once available. Producers who wish to participate must become USDA approved vendors. USDA will purchase the following commodities listed below: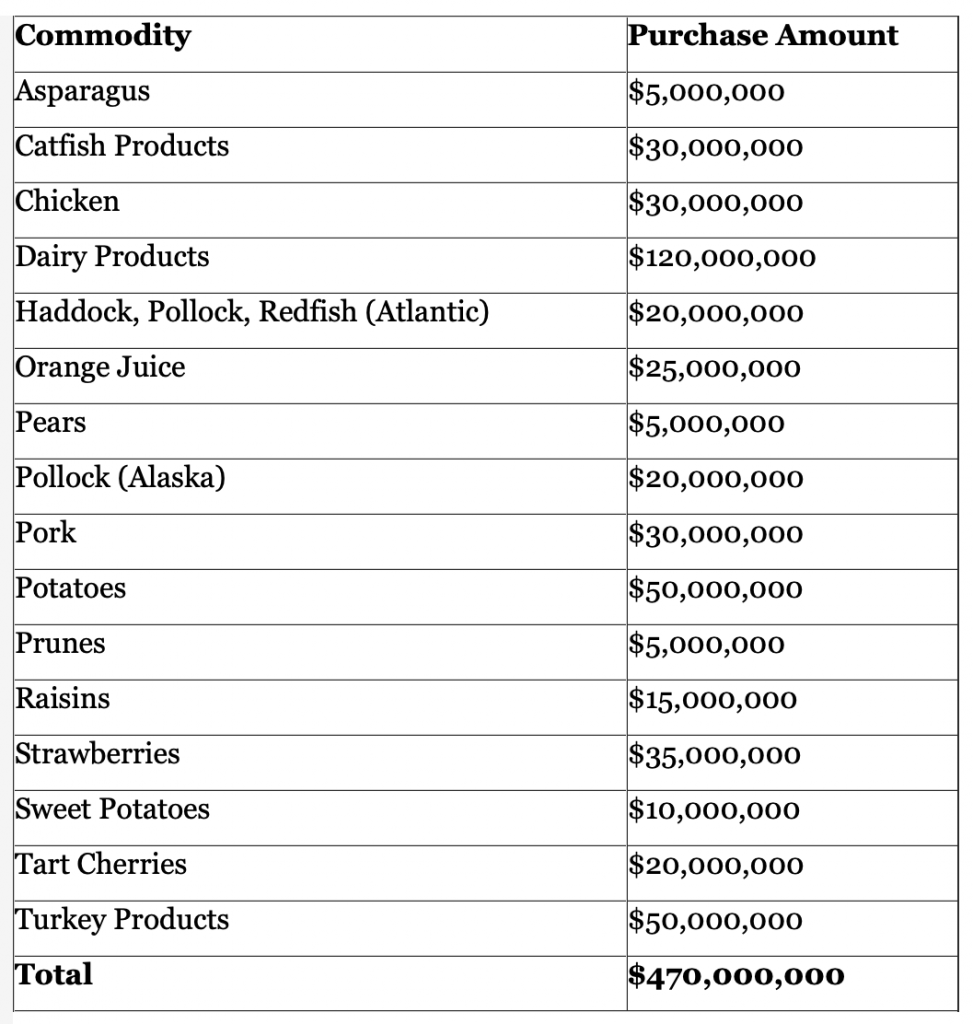 About USDA Purchasing: On an ongoing basis, the USDA AMS purchases a variety of domestically produced and processed agricultural products as authorized by Section 32 of the Agriculture Act of 1935. These "USDA Foods" are provided to USDA's Food and Nutrition Service (FNS) nutrition assistance programs, including food banks that operate The Emergency Food Assistance Program (TEFAP), and are a vital component of the nation's food safety net. In Florida, the TEFAP program is administered by the Florida Department of Agriculture and Consumer Services.
In addition to Section 32 purchases, USDA will purchase food in support of American agriculture and families on an ongoing basis in response to recent disruptions in the food-supply chains. The U.S. food industry is experiencing high inventories due to a decrease in demand as foodservice establishments, restaurants, schools, and other high-volume purchasers have closed and prices producers typically receive have declined. Meanwhile, food banks, food pantries, and other organizations supporting communities across the country have experienced an increase in demand.
Additional information on these purchase and distribution programs is available on the USDA Agricultural Marketing Service website and the Food and Nutrition Service website.