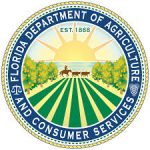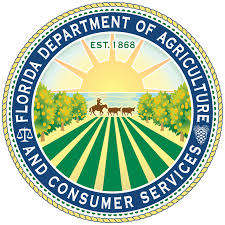 Firefighters also battling 575-acre Musset Bayou Fire in Walton County
The Florida Forest Service is currently battling a 2,000-acre wildfire in Santa Rosa County, and is asking motorists and residents to remain clear of the area. The agency is also battling a 575-acre wildfire in Walton County.
Five Mile Swamp Fire: A wildfire broke out on the afternoon of Monday, May 4, and has grown ten times in size from this morning's estimates, aided by high winds and extremely low humidity. The Florida Forest Service has deployed 18 tractor plow units and multiple fixed wing aircraft and helicopter units to battle the blaze. Multiple local fire departments have also responded to the fire. A map of the fire-impacted area may be viewed here.
Containment: As of 10:00 PM ET, the fire is estimated at 2,000 acres and 20 percent contained. Winds upwards of 20 mph have driven embers across Interstate 10. Numerous structures have been lost to the fire.
Evacuations: Residents south of Interstate 10 and east of Avalon Boulevard have been recommended to evacuate. The evacuation will continue until 12:00 PM Thursday, May 7, and will be further evaluated at that time. Santa Rosa County has established emergency shelters. Residents seeking shelter should contact Santa Rosa County at 850-983-INFO.
Road Closures: At the current time, I-10 remains closed between Exit 22 at Avalon Boulevard and Exit 31 at Highway 37, per the Florida Highway Patrol.
"This is an extremely dangerous and fast-moving wildfire situation that is evolving rapidly, so everyone in the affected area should follow directions from state and local officials," said Florida Agriculture Commissioner Nikki Fried, whose Florida Department of Agriculture and Consumer Services includes the Florida Forest Service. "All residents and travelers should heed evacuation requests and closely monitor the media for updates on the wildfire and reopening of I-10 and local roads. We thank our brave local and wildland firefighters for working swiftly to control this wildfire."
Video: Video from the wildfire can be found here as well as on Twitter and on Facebook.
Musset Bayou Fire: Florida Forest Service firefighters are also currently battling a wildfire in Walton County. That fire is estimated at 575 acres and is 25 percent contained. The Florida Forest Service has deployed 15 tractor plow units and 2 engines, and is also working with local fire departments. Approximately 500 residents have been evacuated, and multiple structures north and south of U.S. Highway 98 have been lost.
Media with additional questions should contact Florida Forest Service local PIO Joe Zwierzchowski at 850-206-2675. Updates may also be found on Twitter at @FFS_Blackwater, @FLForestService, and @FDACS.