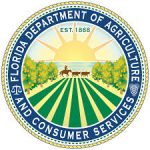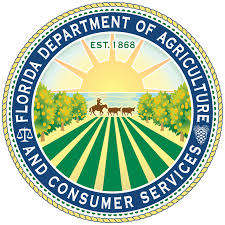 The Florida Forest Service is currently battling numerous wildfires in the Collier County vicinity of Southwest Florida, and is asking motorists and residents to remain clear of the area. This includes wildfires of 2,500 and 1,500 acres in size, and a newly broken-out spot fire south of I-75 along Alligator Alley.
Two wildfires broke out this afternoon in the Golden Gate vicinity of central Collier County, Florida, on the western edge of the Florida Everglades. These fires were aided by high winds and extremely low humidity. The Florida Forest Service has deployed 3 single engine air tankers, 2 helicopters, and 1 fixed wing aircraft to battle the blaze. Collier County Sheriff's Office Air Rescue 1 is assisting the Florida Forest Service with water drops. Multiple local fire departments have also responded to the fire. A map of the fire-impacted area may be viewed here.
Containment: As of 10:00 PM ET, the #22ndAveFire is estimated at 1,500 acres and 0 percent contained, and the #36thAveFire is estimated at 2,500 acres and 0 percent contained. Information is not yet available on structures threatened or destroyed.
Evacuations: Mandatory evacuations are in effect in the following areas: east of Collier landfill, and horse farms and mobile home park off Benfield Road. Voluntary evacuations are in effect for west of Collier landfill, Forest Glenn, Frangipani Avenue South, and streets on the west side of Everglades Boulevard from 18th Avenue SE to 40th Avenue SE, according to the Greater Naples Fire Rescue District. Everglades Boulevard south of Golden Gate Boulevard is open to local traffic only. Meals and water are available for evacuees at Max Hasse Park, 3390 Golden Gate Boulevard West, Naples. Additional evacuations may be ordered based on conditions; updates on evacuations can be found from Collier County Emergency Management.
Road Closures: At the current time, I-75 (Alligator Alley) is closed between mile markers 80 and 101, per the Florida Highway Patrol. Heavy smoke is reported in the area.
"These are extremely dangerous and fast-moving wildfires that can change rapidly, so everyone in the affected area should follow directions from state and local officials," said Florida Agriculture Commissioner Nikki Fried, whose Florida Department of Agriculture and Consumer Services includes the Florida Forest Service. "All residents and travelers should heed evacuation orders and closely monitor the media for updates on the wildfire and the status of I-75 and local roads. We thank our brave local and wildland firefighters for working swiftly to control this wildfire."
Video: Video from the wildfire can be found here as well as on Twitter and on Facebook.
73 wildfires totaling over 10,000 acres have been recently active across Florida, due to drought conditions, high winds, and extremely low humidity. Last week, the Florida Forest Service battled the 2,000-acre #5MileSwamp Fire in Santa Rosa County and the #MussettBayouFire in Walton County, in which an arrest was announced yesterday.
Media with additional questions should contact Florida Forest Service local PIO Melinda Avni at 239-707-1654. Updates may also be found on Twitter at @FFS_Caloosahatchee, @FLForestService, and @FDACS.