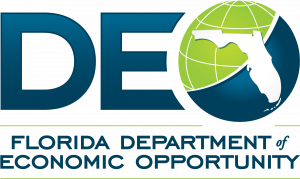 The emphasis is placed on infrastructure and housing
The Florida Department of Economic Opportunity (DEO) today announced that the state's action plan for $735 million in funding for long-term recovery efforts for Hurricane Michael-impacted communities has been submitted to the U.S. Department of Housing and Urban Development (HUD) months ahead of schedule. The funds are allocated through HUD's Community Development Block Grant – Disaster Recovery (CDBG-DR) program. HUD now has 45 days to either approve or disapprove the State Action Plan and then the process of securing a final grant agreement begins.
Following the feedback received from our state and local partners and from Floridians across the state, an emphasis has been placed on general infrastructure and housing projects to address the unmet needs of Hurricane Michael-impacted communities. Upon approval of the plan and execution of the federal grant agreement with HUD, DEO will work with stakeholders to distribute the federal funds to help better protect Florida's communities from future disasters.
DEO developed the State Action Plan with input from state and community partners, as well as citizens, to determine the remaining long-term recovery needs. DEO held a 30-day public comment period during which comments were submitted on the plan. To maximize public input from Hurricane Michael impacted communities, DEO conducted nine community workshops across the Panhandle and hosted a webinar for Floridians to provide input on the development of the State Action Plan for Hurricane Michael recovery projects.
In Florida, CDBG-DR funds are administered through the Rebuild Florida program. Rebuild Florida connects eligible Floridians with federal disaster recovery funding, prioritizing most-impacted communities and the most vulnerable low-income individuals, including the elderly, those with disabilities and families with young children. Funding provides impacted families with the opportunity to rebuild, repair or replace their homes damaged by disasters, as well as providing communities the ability to prepare for future storms.
For more information about the CDBG-DR program or to view the State Action Plan, click here.
DEO is the governor-designated state authority responsible for administering all U.S. Department of Housing and Urban Development (HUD) long-term recovery funds awarded to the state. Launched in September 2018, Rebuild Florida uses federal funding for Florida's long-term recovery efforts from the devastating impacts of natural disasters. For more information, visit RebuildFlorida.gov.
About DEO
The Florida Department of Economic Opportunity combines the state's economic, workforce and community development efforts, expediting economic development projects to fuel job creation in competitive communities and promote economic resiliency. For more information, including valuable resources for employers and job seekers, please visit www.floridajobs.org.