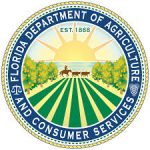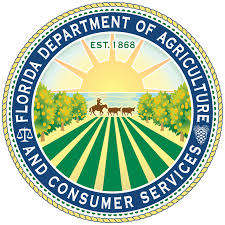 The Florida Forest Service continues to battle a major wildfire in Collier County in Southwest Florida and is asking motorists and residents to remain clear of the area.
Two wildfires broke out Wednesday afternoon in the Golden Gate community in central Collier County, Florida, west of the Florida Panther National Wildlife Refuge. These fires were aided by high winds and extremely low humidity and have grown to 8,500 acres. Due to their close proximity, the wildfires are now being reported as one fire, the 36th Ave SE Fire. Additionally, crews responded to spot fires south of I-75 on the Picayune Strand State Forest.
The Florida Forest Service (FFS) is working in unified command with local fire and emergency responders, including the Greater Naples Fire Rescue, North Collier Fire Rescue, Marco Island Fire Rescue, Collier County Emergency Management, Collier County Sheriff's Office and many others. Currently, the FFS has sixteen tractor/plow units from across the state battling the blaze, along with three single engine air tankers, one fixed wing aircraft and four helicopters, including the Collier County Sheriff's Office Air Rescue 1, which is assisting with water drops. A large air tanker out of Lake City is also assisting; yesterday, the air tanker dropped 12,000 gallons of fire retardant over the area.
Additional FFS resources have been deployed, including the Green Incident Management Team, a dozer strike team from Northeast Florida, and 2 dozer strike teams deployed to the area from wildfires in the Panhandle. The Florida Fire Chiefs Association is securing resources to provide additional structure protection.
A map of the fire-impacted area may be viewed here.
Containment: As of 12:00 PM ET, the #36thAveSEFire is estimated at 8,500 acres and 10 percent contained. Structural damage is currently being assessed and further information regarding damaged and lost structures will be provided later today.
Evacuations: ALL MANDATORY EVACUATIONS REMAIN IN PLACE. Mandatory evacuations include the following areas south of I-75 along Beck Boulevard: Forest Glen, LeBuff Road, Benfield Road, Stable Way and Newman Drive. Mandatory evacuations remain in effect for the following areas: east of Collier landfill, horse farms and the mobile home park off Benfield Road. A map of evacuation zones for the #36thAveSEFire can be found here. Additional evacuations may be ordered based on conditions. To receive emergency alerts from Collier County Emergency Management, visit ALERT Collier to sign up. Two shelters are currently open to evacuees: Max Hasse Park, 3390 Golden Gate Boulevard West, Naples; and Golden Gate Community Center, 4701 Golden Gate Parkway, Naples.
Road Closures: There are currently no road closures. I-75 (Alligator Alley) is now open. Heavy smoke continues to impact the area, and motorists are urged to use caution.
Video/Photos: Video and photos from the wildfire can be found here as well as on Twitter and on Facebook.
"This severely dangerous wildfire continues to exhibit extreme fire behavior, so everyone in the affected area should follow directions from state and local officials," said Florida Agriculture Commissioner Nikki Fried. "All residents and travelers should heed evacuation orders and closely monitor the media for updates on the wildfire and road conditions. We thank our brave local and wildland firefighters and first responders for working swiftly to control this wildfire."
"Due to the elevated fire threat across the state, I urge all residents to be aware, exercise caution and avoid outdoor burning," said Erin Albury, State Forester and Director of the Florida Forest Service. "We are in the peak of our year-round fire activity, and current weather conditions will only add to the existing fire danger."
Currently, there are 91 active wildfires burning nearly 16,000 acres in Florida. Last week, the Florida Forest Service battled the 2,000-acre #5MileSwamp Fire in Santa Rosa County and the #MussettBayouFire in Walton County, in which an arrest was announced on Tuesday.
Media with additional questions should contact Florida Forest Service Green IMT Lead PIO Ludie Bond at 352-258-6084. Updates may also be found on Twitter at @FFS_CAFC, @FLForestService, and @FDACS.
The Florida Forest Service, a division of the Florida Department of Agriculture and Consumer Services, manages more than 1 million acres of state forests and provides forest management assistance on more than 17 million acres of private and community forests. The Florida Forest Service is also responsible for protecting homes, forestland and natural resources from the devastating effects of wildfire on more than 26 million acres.