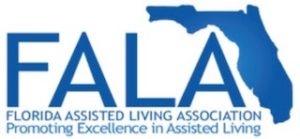 Local Emergency Operation Centers throughout Florida have worked to supply personal protective equipment (PPEs) such as masks, gloves and gowns to long-term care facilities who may struggle to obtain them due to national shortages. In the wake of these shortages, many organizations and individuals have stepped up to help with donations of PPEs. This has and will continue to help assisted living facilities (ALFs) and adult family care homes (AFCHs) protect staff members who are working diligently to provide care to residents, while also helping to prevent the spread of coronavirus.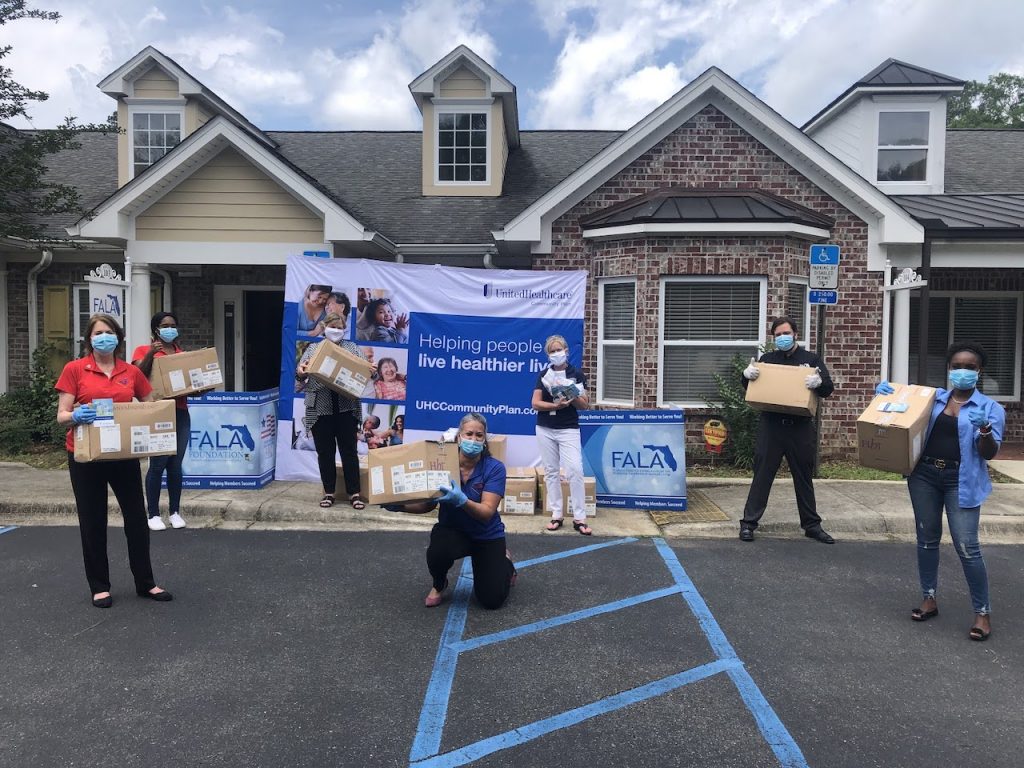 FALA and UnitedHealthcare Community Plan staff
members move dozens of boxes containing cloth masks. 
The Florida Assisted Living Association (FALA), which represents more than 650 ALFs and AFCHs, as well as nearly 300 associate members who provide products and services, has been able to supply its members with PPEs after receiving several generous donations. 6,000 N95 masks were donated to FALA on May 1 by a client of Lakeland City Commissioner Scott Franklin for facilities in the Lakeland area. Last week, FALA accepted a donation of 1,200 masks from Stanley Healthcare, an associate member.
Earlier this afternoon, FALA accepted its largest donation to date: 10,000 cloth washable masks from associate member UnitedHealthcare Community Plan. These masks will soon be distributed to FALA's more than 650 member facilities, in accordance with their needs. ALFs and AFCHs are at the forefront of serving some of the state's most fragile, vulnerable and at-risk populations, and FALA is focused on protecting those who live and work in long-term care facilities.
The mask drop off took place Thursday, May 28, at FALA's headquarters in Tallahassee. Diane Owens, the Marketing and Community Development Manager for UnitedHealthcare Community Plan, presented FALA CEO Veronica Catoe with the donated masks. FALA staff members, as well as representatives from UnitedHealthcare Community Plan, also were in attendance.
About The Florida Assisted Living Association
The Florida Assisted Living Association (FALA) is the state's largest and oldest association serving assisted living facilities (ALFs). For more than 25 years, FALA has provided advocacy, education and regulatory support for its members, focusing on quality, legislative action and government relations in order to enhance the ALF industry. For more information about the Florida Assisted Living Association, visit www.fala.org.