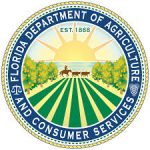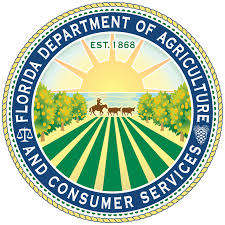 The Florida Cabinet today approved a Florida Forever land acquisition project in Franklin and Wakulla County and an aquaculture lease project in Gulf County. These projects will help support Florida's aquaculture industry, which has suffered massive sales decreases due to COVID-19, and will provide important conservation protections for natural lands and wildlife in the Panhandle area.
The Florida Department of Agriculture and Consumer Services (FDACS) is the state's lead aquaculture agency, and coordinates and assists in the development of aquaculture and regulates aquafarms to protect and conserve Florida's natural resources. Ranked among the top U.S. states for fresh seafood production with over 400 commercial aquaculture operations, Florida's commercial fishing operations supply 84 percent of the nation's grouper, pompano, mullet, stone crab, pink shrimp, spiny lobster, and Spanish Mackerel. Both the commercial fishing and seafood products industries in Florida provide more than 13,000 jobs and have added-value contributions of over $730 million.
"These projects are crucial for conserving natural lands and waterways, and for supporting Florida's aquaculture industry, especially our Gulf seafood industry which is still recovering from Hurricane Michael," said Agriculture Commissioner Nikki Fried. "Protecting these estuaries, bays, and watersheds will help our shellfish and seafood industries, and the protection will also benefit the nearby woodlands and wildlife refuges. I'm grateful to The Nature Conservancy and all agencies and stakeholders who made these projects possible. Together, we can support Florida seafood while protecting lands, water, and wildlife for generations to come."
Land Acquisition – Franklin and Wakulla County (item 11 on Board of Trustees of the Internal Improvement Trust Fund agenda)
The Dickerson Bay/ Bald Point Florida Forever Project is comprised of three separate areas which include uplands around Dickerson Levy and Ochlockonee Bays. These bays provide foraging habitats for endangered sea turtles and rare birds such as wood storks and bald eagles.
The subject property is located within the Dickerson Bay/ Bald Point Florida Forever project ranked number 2 in the Florida Forever Climate Change Lands project category and is part of a watershed that feeds into portions of Ochlockonee Bay and Alligator Harbor, which is critically important to the Gulf's seafood and tourism industries. Acquiring the property provides a permanent means of protecting and restoring estuarine ecosystems and freshwater sources for recreational and commercial fishers rely on for finfish and shellfish species that are the economic lifeblood of the region.
This project will also enhance the western portion of the St. Marks National Wildlife Refuge and buffer the nearby productive waters of the Alligator Harbor Aquatic Preserve, Big Bend Seagrasses Aquatic Preserve, and the Apalachicola Bay Aquatic Preserve. An interconnected system of managed landscapes and watersheds will provide critical habitat for wide-ranging species and provide tremendous ecosystem resiliency for sea level rise and climate adaptation.
A portion of the subject property will be managed by FDACS' Florida Forest Service as an addition to Tate's Hell State Forest, and a portion will be managed by DEP's Division of Recreation and Parks as an addition to Bald Point State Park.
Sovereignty Submerged Land Aquaculture Lease – Gulf County (item 12 on Board of Trustees of the Internal Improvement Trust Fund agenda)
The lease parcel is approximately 10 acres and is located in the Indian Lagoon in Gulf County. The new aquaculture lease will be used for the purpose of culturing oysters in floating gear using the full water column. Applicants will be required to apply for an Aquaculture Certificate of Registration and comply with all of the FDACS Aquaculture Best Management Practices. The proposed lease will be subject to the terms and conditions applied to other aquaculture leases issued throughout the state.
FDACS has conducted a resource assessment and determined that the proposed lease and associated aquaculture activities will not result in adverse impacts to seagrasses, existing shellfish beds, natural reefs, or other sensitive habitats. The proposed lease is not located in an aquatic preserve. Additionally, FDACS has coordinated review and comments of the proposed lease with the Florida Department of Environmental Protection, the Florida Fish and Wildlife Conservation Commission, the Florida Department of State's Division of Historical Resources, and the Gulf County Board of County Commissioners pursuant to rule 18-21.021 F.A.C.