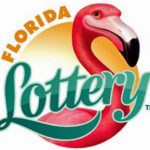 Citizens are urged to contact the Lottery's Security
division or local law enforcement if they suspect a scam
The Florida Lottery is warning citizens of a Lottery scam making its rounds across the country. The scammers inform the recipients that they've won a Lottery prize but must send a check in order to verify banking information and receive their prize.
The Florida Lottery does not contact players to inform them that they have won a prize unless they have entered a promotional game or second chance drawing on the official Florida Lottery website or social media pages.
The following are important tips to remember:
NEVER pay money to collect a prize.
NEVER give your credit card number(s) or personal information over the telephone to anyone promising Lottery cash prizes or memberships.
NEVER redeem a Lottery ticket for a stranger.
You DO NOT need to be a U.S. citizen to claim a Florida Lottery prize.
For more information and to find other tips to protect yourself, please visit www.flalottery.com. To report a lottery scam, consumers should contact the Florida Lottery's Division of Security at (850) 487-7730 or their local law enforcement.
ABOUT THE FLORIDA LOTTERY
The Florida Lottery is responsible for contributing more than $37 billion to education and sending more than 840,000 students to college through the Bright Futures Scholarship Program. The Florida Lottery reinvests 98 percent of its revenue back into Florida's economy through prize payouts, commissions to more than 13,000 Florida retailers and transfers to education. Since 1988, Florida Lottery games have paid more than $69 billion in prizes and made more than 3,000 people millionaires. For more information, please visit www.flalottery.com.