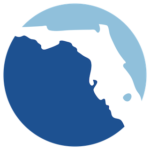 The Florida Office of Financial Regulation (OFR) today announced that Konstantinos Konstantinou voluntarily surrendered to the Hillsborough County Sheriff's Office on an arrest warrant for his role in an investment fraud scheme. He is charged with securities fraud, acting as an unregistered securities dealer and organized fraud.
CFO Jimmy Patronis said, "One of my top priorities as your CFO is to protect the citizens of Florida against fraud and scams. It's especially devastating when scam artists target our senior population and take advantage of them. I applaud the Office of Financial Regulation for conducting this investigation and bringing this fraudster to justice. I encourage all Floridians to educate themselves on common scams and to be vigilant in protecting their private information to ensure their financial safety."
OFR Commissioner Russell C. Weigel, III, said, "Investment scams that target elderly citizens are atrocious and must be stopped. The Office of Financial Regulation will continue fighting to ensure that financial criminals are brought to justice and that Floridians are protected from these types of scams."
Konstantinou allegedly offered to purchase United States Treasury Bonds for an elderly couple. However, he purportedly misused the couple's money on expenses, including the purchase of his personal residence in North Carolina. Victim losses are believed to be more than $700,000.
The investigation was conducted by the OFR. The case is being prosecuted by the State Attorney's Office 20th Judicial Circuit.
The Florida Office of Financial Regulation provides regulatory oversight for Florida's financial services providers. Our mission is to protect Floridians, promote a safe and sound financial marketplace, and contribute to the growth of Florida's economy with smart, efficient and effective regulation of the financial services industry.