Shelley Johnson, Ed.D., will join FAMU on July 1.
Florida A&M University (FAMU) is pleased to announce Shelley Johnson, Ed. D., will join the University as the dean for the School of Nursing. Her appointment completes a national search assisted by Greenwood/Asher & Associates to fill the role. She will assume her post on July 1.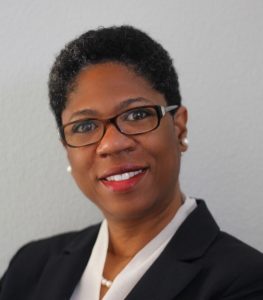 Johnson has designed, implemented, directed and taught undergraduate and graduate nursing programs for approximately 20 years. Her experience includes serving on the administration teams for Chamberlain, Lincoln, Rutgers and La Salle universities as well as the University of Medicine and Dentistry of New Jersey.
While at Lincoln University, Johnson served as the founding director and chair of nursing and health science. She is the owner and senior consultant for Kairos Solutions, LLC., a firm dedicated to assisting educational organizations with program creation, accreditation and regulatory guidance.
"I am pleased Dr. Johnson is joining our team. She brings an ideal combination of leadership skills, nursing knowledge and passion for our mission," said President Larry Robinson, Ph.D. "Her expertise will serve as a catalyst for the School of Nursing."
Johnson's professional specialties include curriculum and instruction, assessment and community health. She is also a certified nurse executive, nurse educator and a comprehensive systematic reviewer.
"Dr. Johnson's extensive experience in nursing and education will be a tremendous asset for FAMU," said Maurice Edington, Ph.D., provost and vice president for academic affairs. "Her track record demonstrates that she understands the specific steps that must be taken to improve our student success outcomes. I have no doubt that Dr. Johnson will provide the type of visionary and dynamic leadership that is needed to dramatically elevate the School of Nursing."
A self-described "servant leader," Johnson is eager to continue her career in academia.
"Although my career includes work in the corporate arena, it has always been my desire to return to academia. It is where my heart and soul lie," said Johnson. "My goal is to build a robust nursing program and equip students with the most current, relevant skills employers are seeking."
In addition to her experience in higher education, Johnson has served in leadership positions for several community-based organizations. She has also published several articles and book chapters on topics including health disparities, cultural diversity, advocacy and nursing education.
Johnson received a doctorate in educational leadership from the University of Phoenix, a master's degree in community health nursing from Pennsylvania State University, an executive Master of Business Administration from Northwestern University, and a Bachelor of Science in nursing from the University of Pennsylvania. She has also received a certificate in educational leadership from Harvard University and an equity, diversity and inclusion certificate from the University of Michigan.