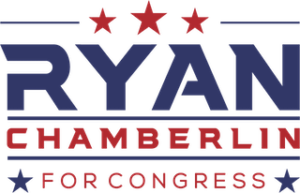 The Ryan Chamberlin for Congress Campaign today announced that former Marion County School Board Member Sue Mosley has endorsed his campaign for Congressional District 3.
In her endorsement, Sue Mosley said: "Ryan Chamberlin is an outsider, a conservative, and a successful businessman. Plus, he is the only candidate in this race from Marion County. He will be a great voice for our community in Washington." 
Chamberlin is fast emerging as one of the top tier candidates in the CD3 race and is beginning to unify conservative voices across the district.  
"Sue has embodied conservative activism in Marion County as a businesswoman, realtor, and advocate for our schools," said Ryan Chamberlin. "Like me, Sue doesn't want to put up with the Washington nonsense any longer. Let's help President Trump keep America great by taking back Congress for conservatives." 
For the past 20 years, Ryan and his wife Jenny have worked with thousands of entrepreneurs, assisting them in growing their influence and profitability through focused strategies of leadership, improved productivity and by revolutionizing their marketing strategies and corporate cultures. Ryan has worked with Success Magazine, speaks regularly at national conferences, and was recently featured at the Marion County TEDX Ocala as a guest speaker. In 2010, Ryan authored his first book titled Now You Know, a book to help entrepreneurs build better teams through common sense principles that focus on growth. 
ON THE WEB:  www.RyanChamberlin.com
Paid for by Ryan Chamberlin for Congress