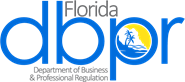 The Florida Department of Business and Professional Regulation (DBPR) today reported the emergency suspension of an alcoholic beverage vendor license related to:
Licensee Name: Publife Mac, LLC, d/b/a The Knights Pub
License Number: BEV500349
License Type: Series 4COP
County: Orange
Thirteen of the suspended licensee's employees have tested positive for COVID-19. Additional contact tracing by the Florida Department of Health has determined that at least 28 patrons tested positive for COVID-19 after visiting the suspended licensee's address of record.
Upon the entry of the order of Secretary Halsey Beshears, the license is suspended, effective immediately, until further administrative proceedings seeking formal discipline of the license may be instituted pursuant to chapter 120, Florida Statutes.
This emergency license action is based on a finding that immediate danger to public health, safety, or welfare requires suspension of the license to avoid future harm.  The attached agency order, as filed on June 22, 2020, provides additional information regarding the circumstances and findings prompting the emergency suspension of License Number BEV500349.
For more information see the attached suspension order.