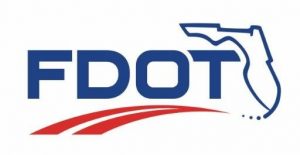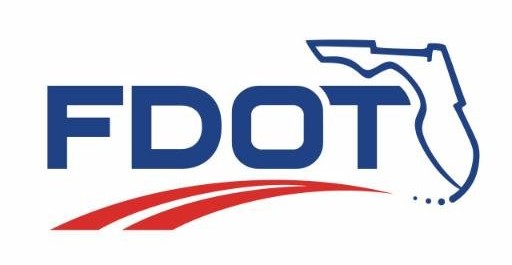 Planned Improvements Include Pedestrian Enhancements and Bike Lanes
The Florida Department of Transportation (FDOT) will host a Virtual Public Meeting (VPM) on Tuesday, June 30, 2020, beginning at 5 p.m., to discuss proposed roadway improvements for two repaving projects on Orange Avenue (State Road (S.R.) 527) in Orange County. The projects also include pedestrian improvements and bike lanes to portions of S. Orange Avenue (S.R. 527), continuing roadway improvements completed along the corridor in the SoDo. District earlier this year.
Project details including location of the two projects are listed below:
Orange Avenue (S.R. 527) from Sand Lake Road (S.R. 482) to Prince Street (Financial Project Identification (FPID) No. 441144-1): Proposed improvements include milling and resurfacing both travel lanes in each direction, reconstructing the concrete island at Sand Lake Road, and a variety of pedestrian improvements such as realigning crosswalks, closing sidewalk gaps, reconstructing curb ramps, and upgrading pedestrian signals. Also included in the project are related drainage, signage, and pavement marking improvements.
Orange Avenue and Hansel Avenue (S.R. 527) from Prince Street to Mandalay Road
(FPID No. 435733-1): Proposed improvements of this project include lane modifications, bicycle lane provisions, enhanced pedestrian features, and curbed on-street parking from Prince Street to Hoffner Avenue. Milling and resurfacing with ADA improvements is proposed from Hoffner Avenue to the northern end of the bifurcation, where the five-lane section begins. The intent of the project is to improve traffic operations and provide uniformity to the Orange Avenue (S.R. 527) redevelopment corridor.
The meeting will be conducted as a VPM, which is a free live presentation or webinar over the internet. If you wish to participate, registration is required prior to joining the VPM. Interested participants will need to visit the following website to register: https://bit.ly/orange-ave-vpm.
Once registered, participants will receive a confirmation email containing information about joining the VPM online from a computer, tablet or cell phone. The entire webinar and meeting materials will also be available to view by July 2, 2020, on the project websites at www.cflroads.com/4411441 and www.cflroads.com/4357331.
The VPM opens at 5 p.m. on Tuesday, June 30, 2020. A formal narrated PowerPoint presentation will begin promptly at 5:20 p.m. followed by a period for public comment. Please provide adequate log-in time to view the presentation in its entirety.
Public participation is solicited without regard to race, color, national origin, age, sex, religion, disability or family status.  Persons wishing to express their concerns relative to FDOT compliance with Title VI may do so by contacting Jennifer Smith, FDOT District Five Title VI Coordinator at [email protected].
Persons with disabilities who require accommodations under the Americans with Disabilities Act or persons who require translation services (free of charge) should contact Carolyn Fitzwilliam, Public Engagement for District Design,  at 386-943-5215 or [email protected] at least seven (7) days prior to the meeting.  If you are hearing or speech impaired, please contact us by using the Florida Relay Service, 1-800-955-8771 (TDD) or 1-800-955-8770 (Voice).
For media inquiries, please contact the FDOT Communications Office at 386-943-5473 or [email protected].