The Florida Realtors® PAC today made its candidate endorsements for the 2020 election cycle.
"The difficulties brought on by the global pandemic make it clearer than ever that having the right people in government is essential to ensuring public safety and protecting the basic functions of society," says Tim Weisheyer, chair of Florida Realtors® PAC Trustees and Broker/Owner of Dream Builders Realty and dbrCommercial Real Estate in Central Florida. "We believe these candidates are the right choice to fulfill those responsibilities and look forward to supporting them in the upcoming election."
Candidates were evaluated on numerous factors, including their voting record on issues that are relevant to the real estate profession.
Florida Realtors® PAC candidates for the Florida Senate: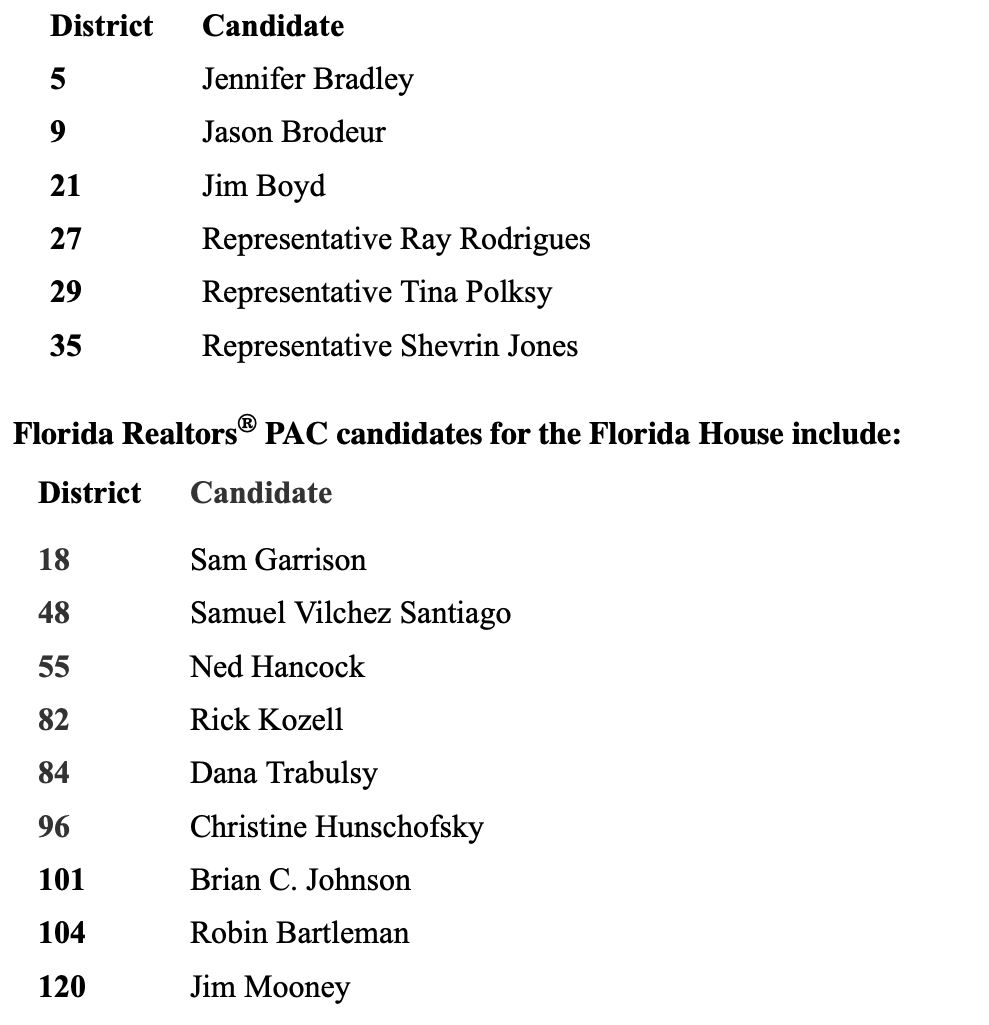 Paid political advertisements are paid for by Realtors Political Advocacy Committee, independently of any candidate. Address: 115 East Park Avenue, Suite 1, Tallahassee, FL 32301.
Florida Realtors® serves as the voice for real estate in Florida. It provides programs, services, continuing education, research and legislative representation to more than 195,000 members in 51 boards/associations. Florida Realtors® Media Center website is available at http://media.floridarealtors.org.