Sterling Lexicon, a leading provider of optimized global mobility services, today announced Kristin White as Senior Manager, Content and Campaign Strategy.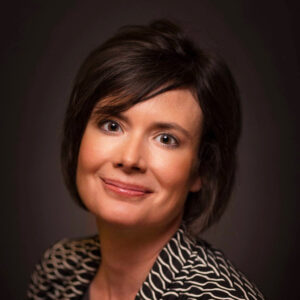 Based in Silver Spring, Maryland, White will be responsible for all aspects of marketing content development by using best practices to engage prospects, drive demand generation and nurture business leads through the development of high-quality content, campaigns and thought leadership.
White has nearly 25 years of experience in marketing and communications, as well as extensive experience in the global mobility industry. Before joining Sterling Lexicon, she worked for nine years at Worldwide ERC® as Senior Manager, Content and as a Communications Consultant. In both capacities, she set the overall content and editorial strategy and worked in collaboration with cross-departmental teams and industry stakeholders to develop in-person and virtual event program, website article and print publication content, including Worldwide ERC's flagship monthly magazine, Mobility.
"With extensive experience in both the marketing and global mobility industries, Kristin brings a wealth of expertise to Sterling Lexicon," says Marketing Director Michelle Dopps. "She is passionate about learning new things, telling compelling stories and finding unique and engaging ways to share information. And as a former expatriate, she brings first-hand knowledge about the customer experience to her new role."
White will primarily focus on thought leadership, website performance, marketing campaigns, enhancing the company's marketing strategy and building trust and loyalty with customers.
About Sterling Lexicon
Sterling Lexicon offers end-to-end relocation solutions that enhance and optimize the mobility experience, delivering happy, productive employees through a personalized, high-touch approach. Whether clients are mobilizing talent for a new office, managing overseas assignees or recruiting college graduates, a partnership with Sterling Lexicon means they have integrated solutions tailored to fit their business goals. Discover the positive impact Sterling Lexicon can have on global mobility programs at www.sterlinglexicon.com.