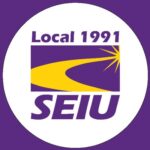 SEIU Healthcare Local 1991 stands with SEIU Florida
State Council to endorse Levine Cava for Mayor
As the public health crisis of coronavirus intensifies, with Florida and Miami-Dade reporting record numbers of new positive coronavirus cases today, SEIU 1991 united with labor leaders from across the state to endorse County Commissioner Daniella Levine Cava for Miami-Dade County Mayor.
SEIU Florida State Council is our state's largest community union representing over 55,000 active and retired Floridians including, nurses, doctors, healthcare workers, airport workers, security guards, janitors, and other frontline workers.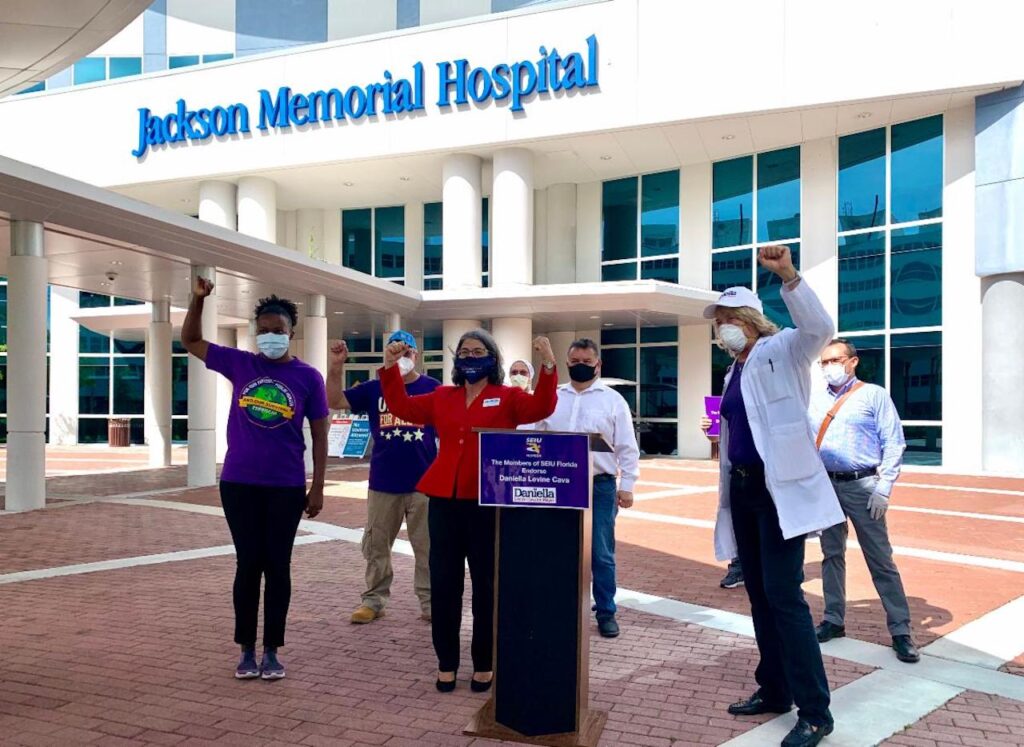 Martha Baker, RN, President of SEIU 1991, said, "The next Mayor of Miami-Dade will need to play a critical role in ensuring the health, safety, and affordability of our community — and we'll need a fighter willing to take on the racial and economic injustice too many of our residents face. Daniella Levine Cava's life's work in the private and public sector proves she is that fighter and is unwavering in her commitment to stand alongside working families in their pursuit of a better life. Our over 55,000 members are proud to stand behind her historic campaign as we work to build a better future for Miami-Dade residents and all Floridians. Daniella embodies the core values SEIU members care deeply about and we are confident she will make us proud as our next — and first — Madame Mayor."
About SEIU Healthcare Florida Local 1991
The mission of SEIU Healthcare Florida Local 1991 (SEIU Local 1991), representing the more than 5,000 nurses, physicians and healthcare professionals at Jackson Health System, is to provide the highest quality of patient care to all residents of Miami-Dade. We are a strong union built by strong members, working in close partnership with Jackson management to improve patient outcomes while keeping health care affordable. Through leadership development, our innovative partnership model, and negotiating on behalf of members, we are proud to deliver outstanding health care to all members of our community.