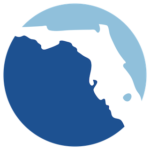 The Florida Office of Financial Regulation (OFR) today announced that Richard Vincent Leli was arrested and extradited from New York to face charges of securities fraud and communications fraud. At the time of the arrest and extradition, Leli was serving a sentence in a New York prison for grand larceny.
CFO Jimmy Patronis said, "Today, scam artists are using new and creative ways to steal your hard-earned money. Floridians must stay vigilant and learn the signs of fraud so you can prevent it before becoming a victim. I want to thank OFR Commissioner Weigel and the Collier County Sheriff's Office for working to bring this serial fraudster to justice and preventing further financial exploitation of Florida consumers."
OFR Commissioner Russell C. Weigel, III, said, "Thank you to our investigators and our partners for their hard work in this case. The Florida Office of Financial Regulation will continue to fight to protect Floridians from financial scams and bring these criminals to justice."
Leli allegedly offered promissory notes and shares in his Naples based company, SW Florida's Finest Tire and Auto, LLC (SWFFT&A). Leli purportedly convinced victims that their money would provide startup capital to lease space and purchase needed machinery. However, he allegedly failed to reveal that the business was already in operation and that he spent the money on personal living expenses. Victim losses are believed to be approximately $35,000.
The investigation was conducted by the OFR and the Collier County Sheriff's Office, Economic Crimes Unit. The case is being prosecuted by the State Attorney's Office 20th Judicial Circuit, Economic Crimes Unit.
The Florida Office of Financial Regulation provides regulatory oversight for Florida's financial services providers. Our mission is to protect Floridians, promote a safe and sound financial marketplace, and contribute to the growth of Florida's economy with smart, efficient and effective regulation of the financial services industry.