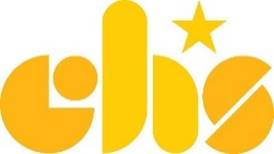 In response to the extraordinary number of people struggling with anxiety, depression, grief and trauma in the wake of the coronavirus pandemic, Children's Home Society of Florida (CHS) has launched the Family Support Warm Line. The free service provides immediate access to confidential telehealth counseling to help individuals and families navigate these difficult times.
"So many families now are dealing with economic instability, health and safety uncertainty, and social isolation," explained CHS President and CEO Andry Sweet. "Those who were already struggling are coming closer to crisis, and those who have never struggled before are finding themselves suddenly on the brink of breakdown."
A national leader in trauma-informed care and counseling, CHS launched the Family Support Warm Line to help ensure support and a listening ear are just a phone call or text away. It's an initial contact support service that connects users to a live counselor available 24/7 at 1-888-733-6303 to talk on the phone, by text message or over a secure HIPAA-compliant video conference. Multilingual counseling is also available.
Counselors will ask questions to assess the user's current situation and determine what other services or long-term resources also might be beneficial. Users can always reach out to CHS if they need additional support. CHS can help with anxiety, depression, mental health support, general safety and well-being, family counseling, caregiver counseling and referrals to other services if necessary.
"No one should feel alone during this crisis," Sweet added. "To those feeling overwhelmed, to the parents finding their child is exhibiting new disruptive behaviors and to the families trying to cope through the stress of this pandemic– We're here for you. Together, we can overcome."
About Children's Home Society of Florida
On the front lines since 1902, Children's Home Society of Florida is the oldest and largest statewide organization devoted to helping children and families. Children's Home Society of Florida serves more than 50,000 children and family members throughout the state each year. More: www.chsfl.org.