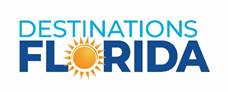 "Getting Floridians back to work is an integral part of reopening our state in a safe and measured way. Tourism is a key driver of employment in Florida. Welcoming guests for safe getaways is an important break in times like these. And, it provides critical jobs for Floridians.
Florida's tourism industry has long been a foundation of the state's economy, and now, tourism-reliant businesses such as local attractions, restaurants and hotels are working hard to navigate uncertainty in the midst of a global pandemic, all while trying to keep their doors open, their customers safe and their employees in stable jobs.
Historically, Florida tourism has provided a path to recovery in past economic downturns. The state's revenue predictions and numbers have, like many places around the world, changed drastically from predictions just earlier this year. According the Office of Economic & Demographic Research, Florida lost an estimated 1.45 billion in year-to-date revenue through May, and the June unemployment figures released today indicate more than 1 million Floridians are out of work.
Tourism industry leaders and tourism-reliant businesses owners are cautious as they navigate uncertain times.
The Hilton Naples, has leaned into their existing safety measures and protocols and as such, have been able to stay open and safely welcome guests.
The St. Augustine Lighthouse & Maritime Museum reopened after a two-week closure keeping safety their number one concern as they actively hired employees.
Windsong Charters in New Port Richey has seen such a demand that they predict an active third quarter and are building new boats.
Restaurants across the state are in a unique position, having to closely navigate their local, state and national CDC directives and guidelines. As an example, the owners of Vessel Sandwich Co. in Flagler Beach have managed to stay open and fully staffed, thanks to their approach to customer and staff safety.
To support businesses such as these and others, county destination marketing organizations are working to ensure they have the resources, information and opportunities they need to not only survive these uncertain times but thrive when the threat is diminished.
Florida's tourism economy benefits our state and our residents and will do so again when the time comes that we can safely and fully reopen our doors."