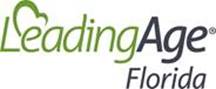 Advocates Call for Greater Protections for Older Adults Amid COVID-19 Legislation Negotiations 
NEWS CONFERENCE: WEDNESDAY, JULY 29, 11:30am ET by ZOOM
As Congress negotiates the next coronavirus relief package, leaders from across the country who provide services to older Americans decry the package of legislation that's now on the table, saying the version sent out by Senate Majority Leader McConnell "treats older lives as expendable."
Nonprofit aging services leaders from some of the hardest hit states–including Arizona, Florida, Texas, North Carolina and New Jersey–will discuss the challenges in their states and call on Congress to take the steps needed to protect millions of older adults from the worst pandemic in a century.
WHO:
Katie Smith Sloan, President & CEO, LeadingAge, national association of more than 5,000 nonprofit aging services providers who serve older adults, at every level of care including nursing homes, assisted living settings, federally assisted housing, and home health care
Pam Koester, Chief Executive Officer, Arizona LeadingAge
Bhakti Gosalia, Vice President of Operations, Sun Health, Arizona, a senior living and philanthropically-supported community wellness organization
Steve Bahmer, President & CEO, LeadingAge Florida
George Linial President & CEO, LeadingAge Texas
Stephen Fleming, President & Chief Executive Officer, The Well•Spring Group, North Carolina, a multi-modal aging services provider serving over one thousand individuals and their families
Carol Silver Elliott, President & CEO of Jewish Home Family, New Jersey, a skilled nursing home, assisted living and at-home and community services for seniors in New Jersey
WHEN:  WEDNESDAY, JULY 29, 11:30am ET
WHERE:  To register for this Zoom press conference, please complete the form at the link below.
**PLEASE NOTE, YOU MUST COPY AND PASTE THIS LINK INTO YOUR BROWSER**
https://us02web.zoom.us/webinar/register/WN_BgKAmvcCRFm3w4JDyVqjEQ
Once complete, access details will be emailed to you.
QUESTIONS: Nick Van Der Linden, Director of Communications, LeadingAge Florida, (863) 258-8665 or [email protected]
About LeadingAge Florida
For more than 57 years, LeadingAge Florida has been the state's leading advocate for high-quality senior living, aging services and care. We are the only statewide association representing the full continuum of care for seniors. The Association provides up-to-date regulatory information, a wide variety of educational opportunities, representation before the Legislature and government agencies, group purchasing services, and opportunities for networking with peers to help member communities best serve the needs of Florida's senior population. For more information visit www.leadingageflorida.org