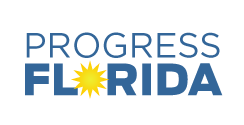 Strong support for solutions to address economic
insecurity and ensure elections are accessible and safe
A recent poll commissioned by the State Innovation Exchange (SiX) shows Florida voters hold deep concerns over the risk that COVID-19 poses to their health, the impact on the economy and the election. Two in three Floridians believe the worst of the pandemic is yet to come (65%).
Voters Support Steps to Ensure Safe and Accessible Elections
Florida voters overwhelmingly believe that the state government has a role to play in safely and fairly administering elections (92%). The majority of Floridians report that they will vote by mail (52%). However, 47% still plan to vote in person, with 27% planning to vote on Election Day and 20% planning to early vote.
Whether or not they are choosing to vote in person or by-mail, voters supported policies to ensure the election is safe and accessible for all eligible voters:
Open additional polling locations to reduce crowds and lines (84%);
Lengthen the window for early voting and allow voters to cast ballots in person up through the day before Election Day (82%); 
Allow any registered Florida voter to cast a ballot at any polling location in their county (71%); and
Mail all registered voters applications to vote-by-mail (61%).
"As Florida's primary elections approach, voters are concerned about the accessibility and safety of our election in the midst of this pandemic. No eligible voter should be forced to choose between their health and their vote. We need our elected officials to take action," said James Chan, Florida State Director for SiX.
Voters Concerned about COVID Economic Impact
The pandemic is a top of mind concern for Floridians who report they are concerned about the people losing work and income due to the virus (84%), small businesses and restaurants closing down permanently (84%), Floridians contracting the virus and dying (79%), people of Florida unable to afford their rent or mortgage (79%) and people in Florida being forced to choose between their health and their job (71%).
Florida has been hard hit by the pandemic with one in three of Floridians responding that they have been laid off or had their hours cut (34%).  Two out of three Floridians support extending and expanding unemployment for those workers who have been laid off (65%).    Support for this policy cuts across partisan lines  with Democrats (78%), Republicans (52%)  Independents (65%) in favor.
Given the current crisis, Floridians support policies that will address the hardships being faced by many and make life easier for working families:
Providing low-interest loans to small businesses to help them make it through the crisis (94%);
Extending the grace period for people to pay health insurance bills before their coverage can be canceled (88%);
Limiting what drug companies can charge for prescription drugs (87%); 
Offering people in Florida the option to buy into the same public health insurance plans that are available to state employees if they want to (86%); and
Banning the practice of surprise medical billing (85%).
Click here for detailed polling results.