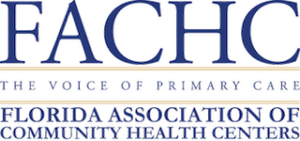 Almost four dozen Community Health Centers across Florida received a boost today when the federal government announced that they will receive over $6 million in quality improvement awards. The centers, funded by the federal Health Resources and Services Administration (HRSA), will use these funds to further strengthen quality improvement activities and expand their high-quality primary health care service delivery.
"Florida's Community Health Centers deliver unparalleled patient care to over 1.6 million people, and these grants will support their vital efforts to help vulnerable Floridians during this unprecedented pandemic," said Andrew Behrman, president of the Florida Association of Community Health Centers. "These centers are a literal lifeline for hundreds of thousands of Floridians who otherwise would not receive primary health care, and we are grateful for this federal support of our important mission."
Community Health Centers deliver comprehensive care to people who are low-income, uninsured, or face other obstacles to getting health care. On top of their usual role as a safety net for many, the health centers have been on the front lines preventing and responding to the COVID-19 public health emergency. The quality improvement awards from HRSA recognize the highest performing health centers nationwide, as well as those health centers that have made significant quality improvements from the previous year.
Florida's Community Health Centers treat all patients regardless of their insurance or ability to pay. During the COVID-19 pandemic, they have conducted almost 350,000 coronavirus tests including many among residents of Black and Hispanic communities that have been hardest hit by COVID-19. Florida's Community Health Centers, which have served Florida's most vulnerable for nearly 50 years, operating from more than 600 sites across every county in the state.