Senator Jose Javier Rodriguez's campaign for reelection to District 37 has launched its first TV ad of the General Election.
The ad, titled "Crisis," tells the story of Senator Rodriguez's steady leadership during his time in the Senate with a focus on his work to hold politicians accountable, get aid to small businesses, fix the broken unemployment system, and to take a science-based approach to combating the pandemic.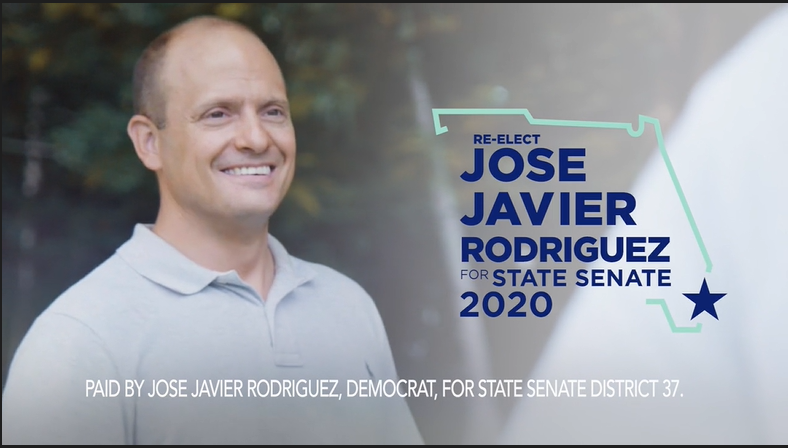 The ad can be viewed in English here and Spanish here.
"Republican leadership in Tallahassee's refusal to act during this pandemic has left far too many Floridians on their own at a time of crisis for so many families," stated Senator Jose Javier Rodriguez (D-Miami). "Throughout this time, I've remained focused on holding those political leaders to account, working with our small businesses to provide them with much needed aid while fixing our broken unemployment system for workers, and ensuring the decisions we make are based on science and protecting public health. I'm excited to continue to serve the people of District 37 after I am reelected this fall."