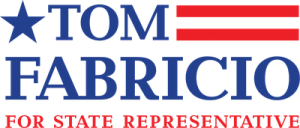 Avila says that Fabricio would represent the voters
of House District 103 with hard work and service
The Tom Fabricio for State Representative Campaign today announced the endorsement of State Representative Bryan Avila.
"Tom Fabricio has shown his full commitment to serving the residents of House District 103 and I fully endorse him," said Avila. "The work ethic he has shown in communicating with the voters reflects the hard work he will put in as the district's next State Representative."
Bryan Avila is a member of the Florida House of Representatives who has represented the 111th District, which includes parts of Miami and Hialeah in northeastern Miami-Dade County, since 2014. Avila most recently served as Chairman of the Ways and Means Committee.
"I am grateful to Representative Avila for his endorsement," said Fabricio. "Representative Avila has served in the Florida Legislature with distinction, and I am honored to have earned his support."
Former Senate President Mike Haridopolos, Senator Manny Diaz Jr., former Lieutenant Governor Carlos Lopez-Cantera, and former Miami Lakes Vice-Mayor Frank Mingo endorsed Fabricio before the Primary, where he garnered 61 percent of the vote.
ON THE WEB:  www.TomFabricio.com
Paid by Tom Fabricio, Republican, for State Representative