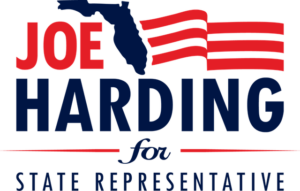 The Stand Your Ground and Pro-Life Champion says
Harding is the strongest candidate for House District 22
The Joe Harding for State Representative Campaign today announced the endorsement of State Senator Dennis Baxley. Baxley is a former Mayor and State Representative and the current State Senator for the area. He is best known for championing Florida's Castle Doctrine and for his unabashed support for pro-life causes.
"Joe Harding is the right conservative to represent us in the Florida House," said Senator Dennis Baxley. "Joe's dedication to job creation, pro-life values, and our Second Amendment rights make him the obvious choice for House District 22 conservatives."
Baxley is the current Senator for District 12, which includes Sumter County and parts of Lake and Marion Counties. He served in the Florida House of Representatives for thirteen years and served as Mayor of Belleview. He is a fifth-generation Floridian and was born in Ocala.
"This endorsement is a testament to our dedication to the conservative cause," said Joe Harding. "Senator Baxley has always been the conservative who our community looks up to, and we're happy to have his support for this campaign."
In endorsing Joe Harding, Baxley joins Gilchrist County Sheriff Robert Schultz, Fanning Springs Mayor Trip Lancaster, Levy County Sheriff McCallum, the Gator Fire Council, the Professional Firefighters of Ocala, the Gainesville Professional Fire Fighters, Representative Stan McClain, the Levy County Firefighters, Levy County School Board member Ashley Clemenzi, Levy County Tax Collector Linda Fugate, Levy County Commission Chair Matt Brooks, Williston Mayor Jerry Robinson, Belleview Mayor Christine Dobkowski, and the Marion County Firefighters.
ON THE WEB:  www.JoeHarding.net
Paid by Joe Harding, Republican, for State Representative