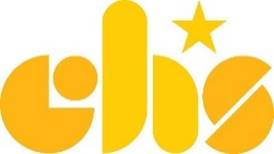 Children's Home Society of Florida, offers mental health care tips and free counseling
Back to school can be a source of frustration and anxiety for students, parents and teachers amidst the coronavirus pandemic. The CDC cautions returning to school after a public health emergency could present mental health challenges for children and teens resulting in behavioral problems, trouble concentrating and feelings of sadness, anger and fear.
Whether kids are headed back to in-school or online learning, Children's Home Society of Florida (CHS), a national leader in trauma-informed care and counseling, understands the stress and pressure on children, parents and teachers this year is unlike any other.
CHS offers some important tips to help parents and children practice mindfulness at home and manage their thoughts, feelings and mental health around returning to school.
Create a calm morning routine giving each family member enough time in the morning to feel ready for the day ahead.
Spend more time outside to get some sunshine and exercise. Studies show that spending time outdoors — especially being active outside — significantly reduces symptoms of anxiety and depression.
Reduce screen-time for everyone in the home including video games. Kids are spending much more time online for school. Give your screens a break and look for creative ways to seek fulfillment – try bike riding, walks, crafts and more.
Be patient and kind to yourself and others. These transitions can be difficult, frustrating and overwhelming. Know that you are not alone and give yourself the space and grace to cope with the changes.
Ask for help when you need it. Lean into your support system to help you build and maintain your healthy routine throughout the year.
In Hillsborough County, Mort Elementary School, A Community Partnership School is providing additional support to help families adjust to the "new normal" of back to school. Families will have access to on-site CHS mental health counselors, guidance counselors and a school psychologist to help students, parents and teachers learn meditation, deep breathing skills and more. Students receiving video instruction will have access to the same level of counseling support online. Additionally, families will have access to virtual homework help, free school supplies, connections to community resources and nutritious, fresh meals and snacks from the Mort food pantry to encourage a healthier, happier school year.
"In today's climate, support and emotional support in particular is critical," said Alicia. "It's easy to feel overwhelmed, exhausted and even hopeless. We must remain connected as a community to overcome and create a stronger, brighter future for our children. We are a close-knit family at Mort and we're reaching further into the community so more people know they are not alone during these difficult times."
Mort Elementary School, A Community Partnership School is a partnership among Children's Home Society of Florida, Hillsborough County Public Schools, Tampa Family Health Centers, University Area CDC, Tampa Innovation Partnership and University of South Florida.
The Community Partnership School brings together high-quality academics, health care, counseling, support, mentoring and more.
In expanding mental health services to reach further into the community, CHS has also launched a free, confidential 24/7 Family Support Warm Line providing day and night access to on-call trauma-informed counselors. Anyone can text or call 1-888-733-6303 or visit chslisten.com to learn more.
About Children's Home Society of Florida
On the front lines since 1902, Children's Home Society of Florida is the oldest and largest statewide organization devoted to helping children and families. Children's Home Society of Florida serves more than 50,000 children and family members throughout the state each year. More: www.chsfl.org.
Note: The University of Central Florida Center for Community Schools serves as the statewide grant administrator of the Community School Grant Program; provides technical assistance to community schools; and oversees a rigorous, strengths-based certification process for schools to become UCF-Certified Community Partnership Schools.