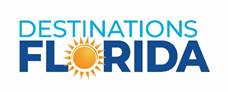 "Florida's robust tourism industry has long been a key driver of employment and economic growth in Florida. Tourism-reliant businesses such as local attractions, restaurants and hotels have been working overtime to keep their doors open while keeping their customers, employees and communities safe.
We support Governor DeSantis and VISIT FLORIDA's efforts to safely welcome visitors back to Florida and understand that local tourism promotion will be critical to getting our economy back on its feet.
To date, many local destination marketing organizations (DMO) have stepped up to play their part in Florida's recovery and have implemented campaigns that welcome visitors back while focusing on safety:
The Gulf Coast Tourist Development Council has created a "Wade In" campaign where they focus on respectful visitation and encourage visitors and locals alike to wade into their communities together by keeping safety guidelines top of mind.
The Florida Keys and Key West DMO successfully transitioned their "Safer at Home" campaign, which encouraged visitors to stay at home for a while as Keys attractions adapted to new safety measures, to a campaign focused around responsibly traveling to the Keys.
Visit St. Lucie has used their secluded, hidden-gem reputation to invite visitors back to a place that isn't bustling with crowds and can allow for safety guidelines to be followed. Their unique ads tell people "Don't Come Here" … unless they love the sun and beach sunrises.
Across the state we have seen local marketing organizations adapt and find ways to feature what their regions have to offer alongside the rigorous safety measures their regions are taking. Marketing organizations across the state are also playing a large role in disseminating crucial resources and information to their local businesses so they can continue to save jobs.
We look forward to welcoming new visitors to our state and will continue to support measures that help keep locals and visitors alike safe."