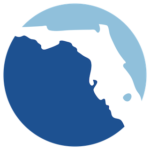 The Florida Office of Financial Regulation (OFR) today announced that Anthony Robert Greene was arrested and charged with engaging in a scheme to defraud for his alleged role in a cryptocurrency investment scam.
CFO Jimmy Patronis said, "Every day, scam artists are coming up with new and creative ways to defraud consumers out of their hard-earned money. This alleged cryptocurrency scheme is no different and we must work together to inform and educate Floridians on the latest scam tactics before they fall victim. Florida currently ranks second in fraud reports nationwide and it's estimated that fraud losses cost Floridians $89.6 million last year alone. Thank you to Commissioner Weigel and his team for uncovering this fraud scheme and bringing this fraudster to justice before they strike again."
OFR Commissioner Russell C. Weigel, III, said, "Thank you to our investigators for their tireless efforts in stopping this investment scam. The Florida Office of Financial Regulation remains committed to protecting Floridians from financial scammers and will continue to work to bring these criminals to justice."
Greene is alleged to have operated a cryptocurrency trading scheme from his home in Pinellas County. According to victims, Greene purportedly represented that he had made millions of dollars in profits from his cryptocurrency trading efforts on their behalf, and that he had made cryptocurrency payouts to his investors. However, the OFR investigation revealed that he used most of his victims' money for his personal use, and that no cryptocurrency assets were sent to his investors.
The case is being prosecuted by the Pinellas County State Attorney's Office.
The Florida Office of Financial Regulation provides regulatory oversight for Florida's financial services providers. Our mission is to protect Floridians, promote a safe and sound financial marketplace, and contribute to the growth of Florida's economy with smart, efficient and effective regulation of the financial services industry.