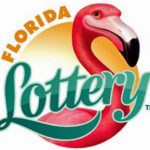 The Florida Lottery joins the American Gaming Association (AGA), North American Association of State and Provincial Lotteries (NASPL), the World Lottery Association (WLA), and other industry partners to celebrate Responsible Gaming Education Week, September 13-19, 2020.
Responsible gaming is an integral part of the Florida Lottery's daily operations. Florida Lottery Chief of Staff Samantha Ferrin said, "We make it a priority to educate our players and employees year-round on what it means to play responsibly. As part of this initiative we launched an award-winning website earlier this year called the Player's Guide, which offers essential resources on how to play and win responsibly."
Florida Lottery games are designed to be a fun, low-cost form of entertainment with the added benefit of generating additional revenue for Florida's students and schools. The Lottery encourages all players to practice responsible gaming by following these tips designed to help players make informed decisions throughout their Lottery experience:
NEVER think of the Lottery as a way to make money
ALWAYS play within your means and set a budget
NEVER chase your losses
ALWAYS know when to ask for help
NEVER play when you are upset or depressed
The Florida Lottery has an ongoing commitment to promoting responsible gaming and holds Responsible Gaming Certifications from WLA, NASPL, and the National Council on Problem Gambling (NCPG). If you or someone you know has a gambling problem, the Florida Lottery encourages you to contact the Florida Council on Compulsive Gambling (FCCG) at 1-888-ADMIT-IT, or the National Problem Gambling Helpline at 1-800-522-4700 for confidential help.
ABOUT THE FLORIDA LOTTERY
The Florida Lottery is responsible for contributing more than $37 billion to enhance education and sending more than 840,000 students to college through the Bright Futures Scholarship Program. The Florida Lottery reinvests nearly 98 percent of its revenue back into Florida's economy through prize payouts, commissions to more than 13,000 Florida retailers and transfers to education. Since 1988, Florida Lottery games have paid more than $71 billion in prizes and made nearly 3,000 people millionaires. For more information, please visit www.flalottery.com.