Suddath®, a leading global transportation, relocation and logistics company, today announced Jira Sansom as the new general manager for its Dallas-Fort Worth branch.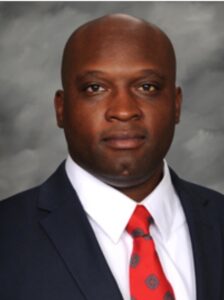 Sansom is a motivated leader with over 20 years of experience in operations and logistics. He joins Suddath with a wealth of distribution experience and leadership standards from some of the most well-known brands in the U.S. Before joining Suddath, Sansom worked as a supply chain specialist at Martin Brower and before that, he served as general manager of distribution and logistics at Ryder in Hutchins, Texas.
Prior to working at Ryder, Sansom spent the greater part of his career at Walmart, most recently as operations manager of consolidation strategy. In that capacity, he implemented business plans for facility goals in production, quality, safety and operational improvement. He holds a bachelor's degree from New Mexico Highlands University and a Lean Six Sigma Green Belt.
"Jira's depth of experience working with large labor groups, driving a culture of safety and managing operational execution will produce tremendous results for our customers in the greater Dallas-Fort Worth market," said Brad Liddie, chief operating officer for Suddath Moving & Logistics.
Sansom's focus will be to drive continuous improvement for local operations, with a focus on quality, safety and growth.
Suddath is a trusted name in the Dallas-Fort Worth area, providing high-quality residential and commercial moving, corporate employee relocation and logistics services. Suddath handles 54,000 residential moves in Dallas each year and has 150,000 square feet of local warehouse storage space. The location works with high-profile clients like McDonald's, where it recently managed the delivery and installation of 34,000 menu boards to 10,000 locations nationwide. Suddath Dallas also gives back to the local community through partnerships with organizations like Dallas Children's Advocacy Center.
About The Suddath Companies
Suddath moves people, businesses and products.
The Suddath Company was established in 1919 and has grown into a nearly $600-million global transportation, relocation management and logistics company, serving 180 countries with 2,000 employees around the globe. With more than 30 locations and nearly 3 million square feet of warehouse space in the U.S., Suddath each year moves more than 80,000 households, including 30,000 military families, and is also North America's largest commercial mover. For more information, please visit suddath.com.