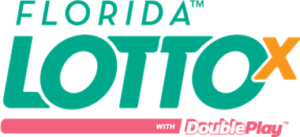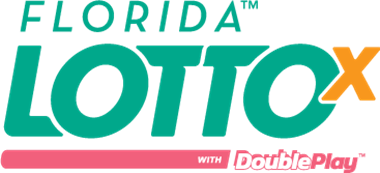 The Florida Lottery is today excited to introduce the rebranded version of Florida's flagship Draw game, FLORIDA LOTTO®! The new changes offer players bigger prizes and better odds and include:
A prize multiplier included on every ticket that automatically increases non-jackpot cash prizes by 2X, 3X, 4X, 5X, or 10X;
A free ticket prize for matching 2 of 6 numbers;
Set amounts for non-jackpot prizes; and
A new $1 add-on feature called Double Play™, that gives players the chance to win up to $250,000 in an additional drawing held immediately after the FLORIDA LOTTO drawing using the same numbers and multiplier from a player's FLORIDA LOTTO ticket!
Players like bigger prizes and better odds, and that's exactly what this game change is going to provide. The overall odds for the new base game are better due to the additional prize level and the prize multiplier included on every ticket guarantees bigger prizes at the non-jackpot cash prize levels. The price of the FLORIDA LOTTO base game has increased to $2 per play; players have the option to add Double Play for $1 more per play and/or EZmatch for the chance to win up to $500 instantly for $1 more per play.
FLORIDA LOTTO sales continue to contribute to education funding in Florida. Since introducing FLORIDA LOTTO in 1988, the game has generated more than $8 billion for Florida's students and schools. Florida's flagship Draw game has had over 401 million in winning tickets totaling more than $10.3 billion in prizes. Additionally, FLORIDA LOTTO has created over 1,000 millionaires!
The next FLORIDA LOTTO drawing will be held Saturday, October 10, 2020, at 11:15 p.m. ET, with a $7 million jackpot. FLORIDA LOTTO drawings are broadcast on 17 carrier stations throughout the state. Drawings are also available for viewing on the Florida Lottery website and on the Lottery's YouTube channel. Winning numbers are available on the Lottery website, at retailers statewide and by phone at (850) 921-PLAY.
ABOUT THE FLORIDA LOTTERY
The Florida Lottery is responsible for contributing more than $37 billion to enhance education and sending more than 840,000 students to college through the Bright Futures Scholarship Program. The Florida Lottery reinvests nearly 98 percent of its revenue back into Florida's economy through prize payouts, commissions to more than 13,000 Florida retailers and transfers to education. Since 1988, Florida Lottery games have paid more than $71 billion in prizes and made nearly 3,000 people millionaires. For more information, please visit www.flalottery.com.