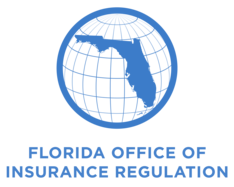 MEDIA ADVISORY
WHO: National Council on Compensation Insurance (NCCI)
WHAT: The Florida Office of Insurance Regulation will conduct a rate hearing to hear testimony from NCCI and receive public comment on their proposed workers' compensation insurance rate change for all new and renewal workers' compensation insurance policies written in the voluntary market in Florida, effective January 1, 2021.
The hearing notice and agenda are available here.
WHEN: Tuesday, October 13, 2020 at 1:00 PM ET
WHERE: Virtual Rate Hearing
Click to register and participate online.
By Phone: 1(866) 901-6455; Access Code 393-918-103
About the OIR
The Florida Office of Insurance Regulation (OIR) has primary responsibility for regulation, compliance, and enforcement of statutes related to the business of insurance and the monitoring of industry markets. For more information about OIR, please visit our website or follow us on Twitter @FLOIR_comm.