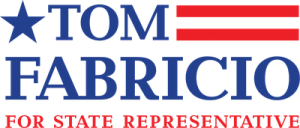 The Tom Fabricio for State Representative Campaign today announced the endorsement of Congressman Mario Diaz-Balart.
"I am proud to endorse Tom Fabricio for State Representative because he is truly dedicated to serving our community," said Diaz-Balart. "I know that Tom will be an effective legislator who will tirelessly work to get things done. I look forward to helping him get elected as the next State Representative for District 103."
Diaz-Balart was re-elected without opposition in 2020 and has served in the United States House of Representatives since 2002.
"Congressman Diaz-Balart has always been a fighter for the residents of Miami-Dade County," said Fabricio. "He is always willing to roll up his sleeves and get things done, and it is a true honor to have his endorsement."
ON THE WEB:  www.TomFabricio.com
Paid by Tom Fabricio, Republican, for State Representative