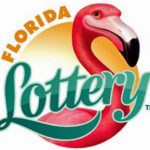 This week, the Florida Lottery is excited to announce the limited-time POWERBALL® First Millionaire of the Year PromotionSM! One lucky winner will be selected out of five national finalists to receive $1 million during Dick Clark's New Year's Rockin' Eve live television broadcast on December 31, 2020.
Players can enter the limited-time promotion now through Friday, October 16 at 11:59 p.m., ET. To enter, players must email a photo of themselves holding a POWERBALL ticket, along with their full name, phone number, and address to [email protected].
50 Florida semi-finalists will be announced on October 30. These players will join semi-finalists from Lotteries across the county for the chance to become one of five national finalists. Each of the five national finalists will receive a [email protected] entertainment package and $12,500 in cash! To learn more about this promotion, visit www.flalottery.com.
ABOUT THE FLORIDA LOTTERY
The Florida Lottery is responsible for contributing more than $37 billion to enhance education and sending more than 840,000 students to college through the Bright Futures Scholarship Program. The Florida Lottery reinvests nearly 98 percent of its revenue back into Florida's economy through prize payouts, commissions to more than 13,000 Florida retailers and transfers to education. Since 1988, Florida Lottery games have paid more than $71 billion in prizes and made nearly 3,000 people millionaires. For more information, please visit www.flalottery.com.