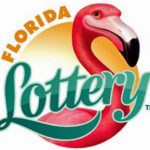 The Florida Lottery announces today its latest transfer to the state's Educational Enhancement Trust Fund (EETF) has brought its life-to-date education contributions to more than $38 billion over the past 32 years. Since the Lottery's inception, Florida's public schools have received more than $20.3 billion, while colleges and universities have received a combined total of more than $9.9 billion. Additionally, more than $6.8 billion has been used to fund the Bright Futures Scholarship Program, which has enabled over 880,000 students to attend college since 1997.
"We are thrilled to announce this latest milestone in the Lottery's mission to enhance education in Florida," said Florida Lottery Secretary John F. Davis. "Each time a player purchases a Lottery ticket they are helping students and schools across our state excel. From the first day of kindergarten to college graduation, and every day in between, these Lottery dollars are enhancing education in Florida and helping students have brighter futures."
The benefits of these Lottery dollars flow from community to community – from the Panhandle to the Keys. Since 1988, the Lottery has established itself as a committed and dependable funding source for public education, contributing more than $1 billion annually for the past 18 consecutive years while remaining one of the most efficiently operated lotteries in the country.
ABOUT THE FLORIDA LOTTERY
The Florida Lottery is responsible for contributing more than $38 billion to education and sending more than 880,000 students to college through the Bright Futures Scholarship Program. The Florida Lottery reinvests 99 percent of its revenue back into Florida's economy through prize payouts, commissions to more than 13,000 Lottery retailers, and transfers to education. Since 1988, Florida Lottery games have paid more than $72.5 billion in prizes and made nearly 3,000 people millionaires. For more information, please visit www.flalottery.com.