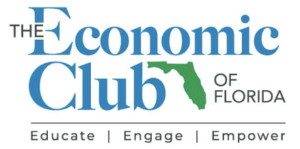 Brexit impact to extend beyond Europe to the U.S.
Ron Spogli, former United States Ambassador to the Italian Republic and to the Republic of San Marino will address 75 Years After Victory in Europe: The EU, Brexit, and the U.S in a speech before the Economic Club of Florida tomorrow, Tuesday November 17, from noon to 1pm at the Governors Club in downtown Tallahassee. The address will also be livestreamed.  Ambassador Spogli will share the history of how the United Kingdom came to the Brexit decision to leave the European Union (EU), why it was inevitable, and why it's of great significance to both the U.K., the E.U., and the United States.  He'll also discuss how Brexit is supposed to work and its expected economic and non-economic impacts, as well as the future of the E.U. beyond Brexit.
Spogli served as ambassador from 2005 to 2009 and brings a unique economic perspective to the conversation.  He is Co-Founder and Co-Chairman of Freeman Spogli & Company, one of the leading middle market private equity investors in the country.  He has served on the board of directors of over twenty companies and organizations that do business around the globe.
"With our world an increasingly connected place and the global economy impacting the U.S. and Florida, we look forward to hearing Ambassador Spogli's unique insight and perspective on these important economic matters," said Club President Bill Moor.
Non-member guests are welcome to attend this virtual livestreamed address by contacting Michael Vincent at 850-906-9226 ext. 108, or by email at [email protected].
MEDIA NOTE: Media are welcome to attend the in-person or livestreamed address.  To attend the live virtual address, please contact Michael Vincent at 850-906-9226 ext. 108, or by email at [email protected].
The Economic Club of Florida is the South's leading forum for speakers of regional and national distinction to discuss the major issues of the day.  On the web at www.economic-club.com | @EconClubFL | Facebook.