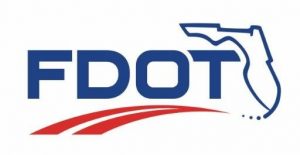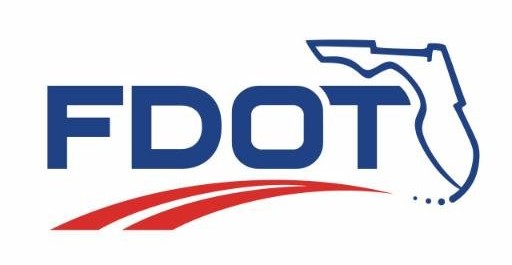 The Florida Department of Transportation (FDOT), District Four, will conduct a public hearing for the SR 9/I-95 at Lantana Road PD&E Study. The public hearing will be held in two formats: virtual and in-person. The virtual hearing will be held on Tuesday, December 15, 2020. The in-person hearing will be held on Wednesday, December 16, 2020 at the Lantana Road Branch Library located at 4020 Lantana Road, Lake Worth, Florida 33462. Both the virtual and in-person public hearings will begin at 5:30 p.m. with an open house, followed by a pre-recorded formal presentation at 6:00 p.m. and then a public comment period. Please use the following link to register for the Virtual Hearing https://bit.ly/95lantana. To join by phone, please dial 415-655-0060 (Access Code: 677-256-529).
The purpose of this project is to reduce congestion and enhance safety within the SR 9/I-95 at Lantana Road Interchange study limits. The Financial Management (FM) Number for this project is: 413258-1-22-02 and Efficient Transportation Decision Making (ETDM) Number is: 14338.
All exhibits can be viewed electronically on the project website: www.fdot.gov/projects/95lantana, and accommodations can be made to address any questions by contacting the FDOT Project Manager at the contact information noted at the end of this notice. Persons wishing to attend the Public Hearing in person are encouraged to wear a mask/face covering consistent with the Safe Smart Step-by-Step Plan for Florida's Recovery and practice safe social distancing.
Draft project documents will be available for public review from Tuesday, November 24, 2020, to Wednesday, December 30, 2020, on the project website at www.fdot.gov/projects/95lantana. Hard copies of the project documents would also be available during the same period from Monday to Friday, 10:00 a.m. to 4:00 p.m., at the following two locations:
Town of Lantana Town Hall
500 Greynolds Circle
Lantana, FL 33462
(561) 540-5000
Lantana Road Branch Library
4020 Lantana Road
Lake Worth, FL 33462
(561) 304-4500
Persons wishing to submit written statements or other exhibits, in place of or in addition to oral statements during the virtual hearing, may do so using the comments feature on the GoToWebinar platform. During the in-person hearing, written comments may be submitted using the comment cards provided. Both in-person and virtual attendees may also submit additional written statements to Vandana Nagole, P.E., FDOT Project Manager, 3400 West Commercial Boulevard, Fort Lauderdale, FL 33309 or by email at [email protected]. All exhibits or statements postmarked on or before December 30, 2020, will become part of the Public Hearing record.
Public participation is solicited without regard to race, color, national origin, age, sex, religion, disability, or family status. Pursuant to the provisions of the Americans with Disabilities Act, any person requiring special accommodations or who requires translation services (free of charge) to participate in this hearing is asked to advise the agency at least 7 days before the hearing by contacting: Project Manager, Vandana Nagole, P.E., at (954) 777-4281, or in writing at FDOT, 3400 West Commercial Boulevard, Fort Lauderdale, Florida 33309 or by email at [email protected]. If you are hearing or speech impaired, please contact the agency using the Florida Relay Service, (800) 955-8771 (TDD) or (800) 955-8770 (Voice). You may also visit the project website at www.fdot.gov/projects/95lantana.
The environmental review, consultation, and other actions required by applicable federal environmental laws for this project are being, or have been, carried out by the FDOT pursuant to 23 U.S.C. 327 and a Memorandum of Understanding dated December 14, 2016, and executed by the Federal Highway Administration (FHWA) and FDOT.
For media inquiries, please contact: FDOT Communications Director, Guillermo "Billy" Canedo at (954) 777-4302, or by email at [email protected].