Florida A&M University (FAMU) announced its Teacher of the Year winners for 2019-2020.
Tiffany Packer, Ph.D., an assistant professor of history and FAMU graduate, was named Teacher of the Year, while Jorge Olaves Hernandez, who has spent more than three decades on campus, was named Advanced Teacher of the Year.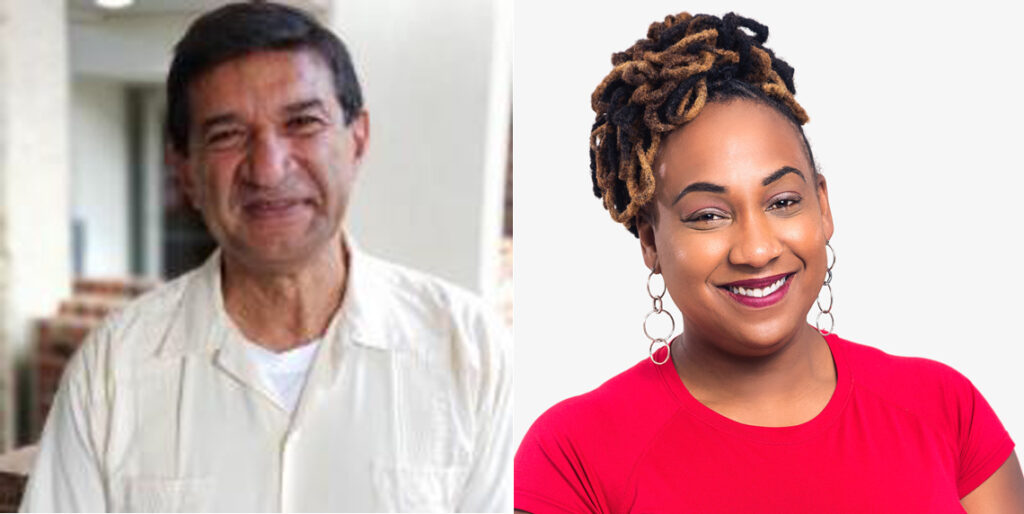 Jorge Olaves Hernandez and Tiffany Packer, Ph.D.
Packer joined the College of Social Sciences, Arts and Humanities faculty in fall 2018.
The native of Leakesville, Mississippi, earned her undergraduate degree at FAMU. Afterward, she earned a master's degree in history at the University of North Carolina-Charlotte and a Ph.D. in history at UNC Greensboro – the first African American do so. Packer sees her mission as preparing students who can one day become teachers.
"I like to teach my students in a way that will prepare them to teach my children," said the mother of three. "I need to make sure I'm shaping and molding teachers for the next generation. I take that very serious."
2019-2020 Advanced Teacher of the Year 
Advanced Teacher of the Year Olaves is an instructor and director of FAMU's aquatic center and has taught at the University for more than 30 years.
Olaves developed free classes and taught/coach swimming for 44 years in where 9 out of 10 people could cross the pool at the end of a class and all of them knew what to do in a water emergency. His swimming team was HBCU champion for three years.
The native of Venezuela holds seven university degrees, including a Bachelor of Science Degree in Aerospace Technology Administration (Pilot and Industrial Mix), a Master of Arts in Vocational Technology Education, an Educational Specialist in Curriculum and Instruction Development  from Indiana State University.
Olaves is also heavily involved in minority swimming research. He is the principal investigator for the research titled Perceptions and Motivation Toward Water Safety and Aquatic Activities in College Students. He's committed to helping more African American and other people of color  learn to swim.
"Remember seven out of 10 minorities don't know how to swim. It is my life commitment to educate about this topic," said Olaves, who is also on a mission to bring back swimming to campus. "We need support to re-open the Olympic Pool and keep it open to address the needs of this population. We are losing opportunities for minorities to be part of this lucrative business."
The Teacher of the Year awards are facilitated by the FAMU Faculty Senate.