Florida A&M University (FAMU) and five collaborating Historically Black Colleges and Universities (HBCUs) are building a consortium of data science and business analytics researchers, scholars and industry partners designed to inspire and extend a culture of academic development and research collaborations across the region, state and, ultimately, the nation.
Along with FAMU, the partnering schools – Alabama A&M University, Bowie State University, Morehouse College, Johnson C. Smith University, and Norfolk State University – each recently received a $100,000 seed grant award from the National Science Foundation (NSF) South Big Data Hub to develop and implement this consortium.
"We welcome this opportunity to partner with other HBCUs in this important endeavor," said FAMU President Larry Robinson, Ph.D. "Inspiring a culture of academic development and research collaboration is foundational to our commitment to the advancement of knowledge, resolution of complex issues and the empowerment of citizens and communities."
The funding was part of the Hub's seed grant 2020 cohort, with the group receiving the only large-scale grant awarded. The South Big Data Innovation Hub Seed Grant program is designed to promote collaboration and support the cross-pollination of tools, data, and ideas across disciplines and sectors including academia, industry, government, and communities. Seed grant awards must support the southern region and the Major Goals and Priority Areas of the South Hub – health disparities, small cities and communities, materials and advanced manufacturing, team science, data sharing and data science education and workforce.
The HBCU Data Science Consortium (HBCU-DSC) seeks to provide an accessible and beneficial platform within the HBCU community that will promote collaboration and support the "cross-pollination" of data analysis tools, data, and ideas across the HBCU community.
This goal will be accomplished by a structured three-tiered approach:
An Inaugural HBCU Data Science Workshop, which will take place virtually in February 2021.
A monthly virtual HBCU focused Data Science Workshop Series, bringing together researchers, faculty, and industry partners around themed data science and business analytics topics.
A Closing HBCU Data Science "Celebration," a conference designed to share best practices and outcomes of research grants and other academic and career development activities and build future collaborations. Additionally, the HBCU-DSC will fund five research mini-grants throughout the grant cycle awarded to applicants that attend the Inaugural Workshop, the results of which will be presented at the Closing Celebration.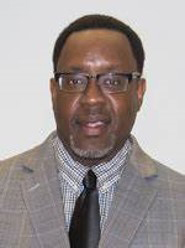 "We are working to expand a culture of data science and analytics research and academic curriculum development at FAMU," said co-lead Jason Black, Ph.D., associate professor in the FAMU School of Business and Industry.  "Through this new program, we hope to not only strengthen our data science efforts here at FAMU but create a strong community of data science researchers among all of our HBCU institutions."
Black estimates that within the grant cycle, the HBCU-DSC will have supported the launch of several new academic programs, generated new research funding initiatives and leveraged additional private and corporate partnerships in the data science realm.
"We are appreciative of the South Big Data Hub recognizing the team's vision and investing in the future of this community," he added. "Working with our community and campus stakeholders, we are committed the success of this program and the citizens we serve."
The Inaugural HBCU Data Science Workshop is titled "HBCU Data Science Consortium (HBCU-DSC) – Building Data Science Pillars," and is scheduled to be held virtually February 19-20, 2021.