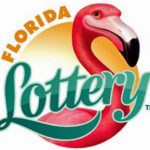 The Florida Lottery today is excited to debut four new Scratch-Off games! The four new games, $2,000,000 50X CASHWORD, DIAMOND MINE 9X, CASH CELEBRATION, and LOTERIA™, range in price from $2 to $10 and feature more than 28 million winning tickets!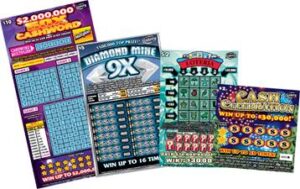 Become an instant multi-millionaire with $2,000,000 50X CASHWORD! This $10 game offers more than $229 million in cash prizes and eight top prizes of $2,000,000. The game's overall odds are 1-in-3.37.
Strike it rich with a $500,000 top prize from DIAMOND MINE 9X! This $5 game offers $48 million in total cash prizes. The game's overall odds are 1-in-4.00.
The $2 game, CASH CELEBRATION, gives players another reason to celebrate with a top prize of $30,000 and more than $22 million in cash prizes! The game's overall odds are 1-in-4.37.
For just $2, LOTERIA™, features more than 12 million winning tickets, including 16 top prizes of $30,000! The game's overall odds are 1-in-4.63.
These four new Scratch-Off games make great additions to any gift this holiday season. The Florida Lottery encourages players to 'gift' responsibly and remember that Florida Lottery products are intended for those 18 and older. All Lottery retailers are expected to have these new tickets in stock and available for purchase within 72 hours.
Scratch-Off games are an important part of the Lottery's portfolio of games, comprising approximately 75 percent of ticket sales and generating more than $1 billion for the Educational Enhancement Trust Fund (EETF) in fiscal year 2019-20.
ABOUT THE FLORIDA LOTTERY 
The Florida Lottery is responsible for contributing more than $38 billion to enhance education and sending more than 880,000 students to college through the Bright Futures Scholarship Program. The Florida Lottery reinvests 99 percent of its revenue back into Florida's economy through prize payouts, commissions to more than 13,000 Lottery retailers and transfers to education. Since 1988, Florida Lottery games have paid more than $72.5 billion in prizes and made nearly 3,000 people millionaires. For more information, please visit www.flalottery.com.