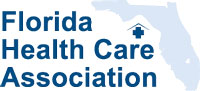 Florida Health Care Association, representing nearly 700 nursing homes and assisted living facilities across Florida, issued the following statement in response to the U.S. Food and Drug Administration's approval of Moderna's request for emergency use authorization of its COVID-19 vaccine.
The following statement is attributed to Emmett Reed, FHCA Executive Director:
"Florida Health Care Association shares the enthusiasm of Floridians everywhere over the expanding reach of breakthrough COVID-19 vaccines, which represents a significant step toward protection from COVID-19 for us all. This most recent approval and launch of the vaccine developed by Moderna provides additional resources to ensure greater safety for Florida's vulnerable elderly population and the staff who risk their own safety to care for them. This development will help launch the south Florida pilot project in which six long term care centers will have their clinical teams, under the guidance of the Department of Health, directly administer COVID-19 vaccines to residents and staff."
"Florida's long term care facilities are working diligently to get the vaccine distributed quickly and safely to their residents and staff. This has been a complex and long process, but our members are making it happen and literally saving lives every single day. Under the leadership of Governor DeSantis and together with our state and pharmacy partners, we are making available the highest measure of protection and a chance at normalcy for our state's at-risk residents."
---
FHCA is pleased to continue sharing below media coverage and images of long term care residents and staff receiving their COVID-19 vaccine as part of the onsite immunization clinics in nursing centers across Florida.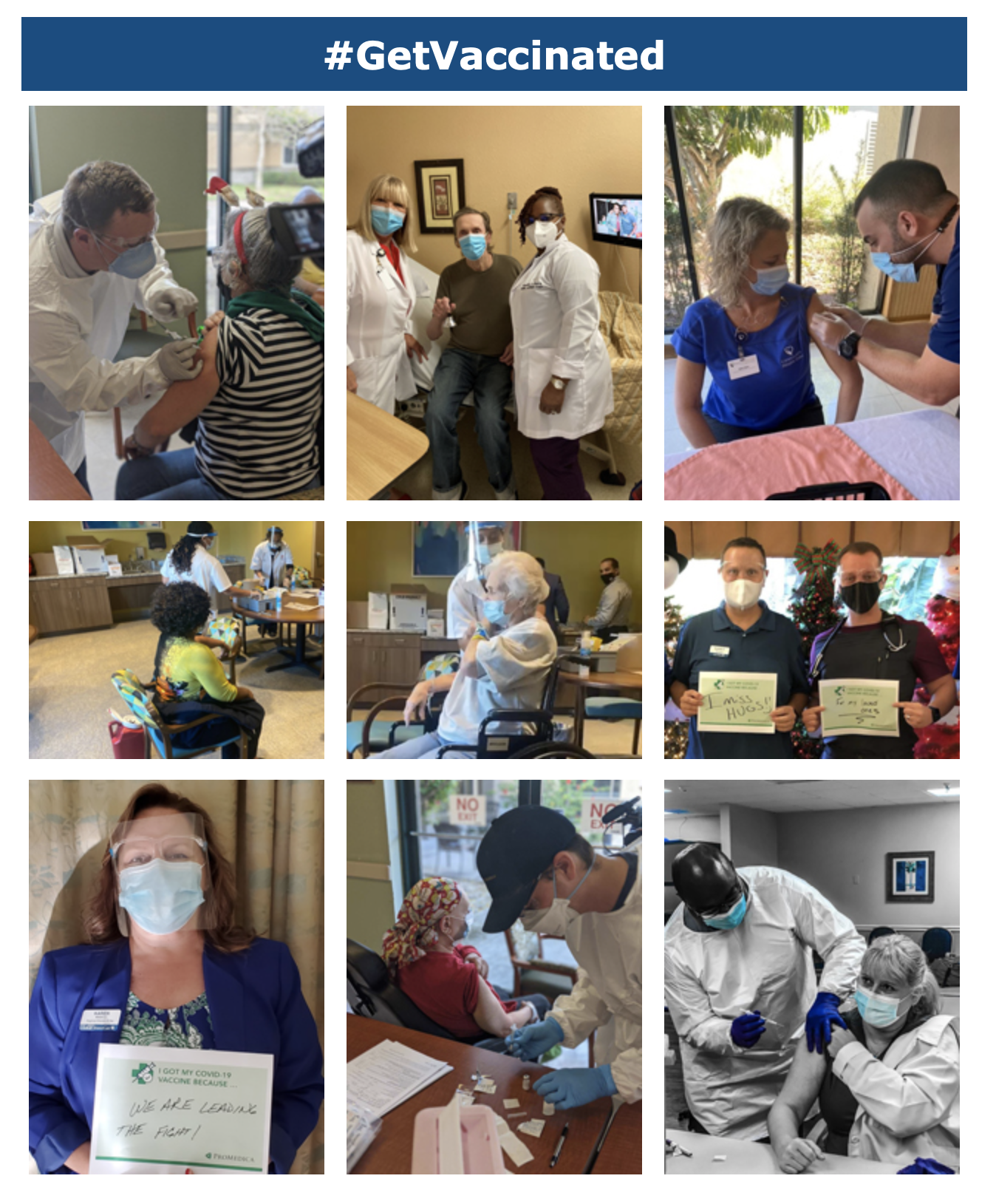 ---
Gainesville Sun: Save lives, protect seniors and get vaccinated
Emmett Reed…"We need as many people as possible to take this vaccine – both within our care centers and among the general public. By doing so, you'll not only be protecting your own health and safety, but also the health and safety of loved ones and countless others in the community."
Pinellas nursing home residents cheer coronavirus vaccinations
About 70 percent of residents got coronavirus vaccinations at Gulf Shore Care Center on Friday as Florida distributed the first wave of the vaccines. … "As soon as I knew that nursing homes — staff and patients — were going to be the first to be vaccinated, I was elated," [administrator Louise Merrick] said. "I've done this for 35 years, and when I look back, I think nursing homes are always last. Last to be considered. Last to be funded. It was wonderful to see the due respect of our country's elders."
Residents at Lakeland facility among first in Polk County to get vaccinations
"The end is in sight," [Florida Presbyterian Homes CEO Joe] Xanthopoulos said. "We have an ability to make that end happen sooner by doing this, so it's a blessing."
Action News JAX: Jacksonville long term care facility one of first in state to receive COVID-19 vaccines
River City Rehab Center in North Jacksonville was the first long term care facility in the state to receive COVID-19 vaccinations Friday through a CVS and Walgreens partnership. Facilities in Broward and Pinellas counties received vaccines starting Wednesday through the Department of Health and National Guard's strike teams.
Jacksonville Times Union: Vaccinations at long-term care facilities in Jacksonville begin Friday
… Long-term care facility residents have suffered the most from the pandemic. Their age and underlying health conditions have made them vulnerable to severe health complications from the virus… "I can tell you the residents want to get vaccinated because they want their freedom back," said Doug Adkins, owner of Dayspring Village in Nassau County.
ABOUT THE FLORIDA HEALTH CARE ASSOCIATION
The Florida Health Care Association (FHCA) is a federation that serves nearly 1,000 members and represents more than 500 long-term care facilities that provide skilled nursing, post-acute and subacute care, short-term rehab, assisted living, and other services to the elderly and individuals with disabilities in Florida. The mission of FHCA is to advance the quality of services, image, professional development, and financial stability of its members. As Florida's first and largest advocacy organization for long-term care providers and the elderly they serve, the Association has worked diligently since 1954 to assist its members with continuously improving quality of care and quality of life for the state's growing elder care population. For more information about the Florida Health Care Association, visit http://www.fhca.org.