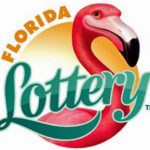 Reaching Unprecedented Education Milestones, Celebrating Jackpot Winners, and More
The Florida Lottery today is proud to highlight the significant accomplishments and milestones achieved in 2020, during Governor DeSantis' second year in office.
"The Lottery is incredibly thankful to Governor DeSantis for the guidance and leadership it has received this year," said Florida Lottery Secretary John F. Davis. "This year has been a year unlike any other, but one thing that has remained unchanged is the Lottery's commitment to Florida's students and schools. In 2020, the Lottery reached not one, but two major milestones in its mission to enhance education; surpassing $37 billion in total contributions to the state's Educational Enhancement Trust Fund (EETF) in May, and then exceeding $38 billion in total contributions just five months later in October. As we look ahead to 2021, we will continue to offer Floridians the best Lottery games available to support our mission of enhancing education and providing students across the state opportunities to become tomorrow's leaders."
This past year, the Florida Lottery (Lottery):
ENSURED SAFETY FOR PLAYERS DURING THE COVID-19 PANDEMIC.
The Lottery established secured drop boxes for players to drop off their winning ticket(s) and claim information as an alternative option to submitting them via mail or coming into offices to claim. Players who opted to use the Lottery's new secured drop boxes have been pleased with the ease, security, and quick turnaround on prize payments.
In October, the Lottery's MONOPOLY™ BONUS SPECTACULAR television commercial received a Gold Graphis Advertising Award. Players excitedly look forward to "Monopoly Season", but this year, with the COVID-19 pandemic limiting production capabilities, the Lottery had to think outside of the box and created a completely animated television commercial to promote the new Monopoly-themed games. The international Graphis competition recognizes the most compelling design work of the year for Platinum, Gold, and Silver award considerations, which are then featured in hardcover annual book publications.
REACHED MILESTONES IN CONTRIBUTIONS TO EDUCATION IN FLORIDA.
In October, the latest transfer to the EETF brought the Lottery's life-to-date education contributions to more than $38 billion over the past 32 years.
Since the Lottery's inception, Florida's public schools have received more than $20.3 billion, while colleges and universities have received a combined total of more than $9.9 billion.
Additionally, more than $6.8 billion has been used to fund the Bright Futures Scholarship Program, which has enabled over 880,000 students to attend college since 1997.
LAUNCHED THE AWARD-WINNING PLAYER'S GUIDE WEBSITE.
In January, the Lottery launched the Player's Guide, a new best-in-class website with detailed information on how to play and win the Lottery responsibly. The Player's Guide serves as a one-stop-shop for the latest tips, resources, documents and how-to information for every Florida Lottery player – from beginners to experienced players. The new website is an extension of the Lottery's current website and can be accessed directly at playersguide.flalottery.com.
The website drives players to two sections: "Play Responsibly" and "Win Responsibly." Content within the Play Responsibly section includes video tips for safer gaming, a discretionary income budget calculator, a detailed explanation of odds, and a myth vs. fact quiz. The Win Responsibly section includes information on where to claim a prize, payment options, documents needed to claim and how to manage winnings.
In June, the Player's Guide website was awarded a Gold Hermes Creative Award. The international competition honors those who bring ideas to life through traditional and digital platforms. Awards are given to companies and individuals whose talent exceeds a high standard of excellence and whose work serves as a benchmark for the industry.
In October, the Player's Guide website received a Batchy Award from the North American Association of State and Provincial Lotteries (NASPL). The Batchy Awards honor the memory of Ralph Batch, the first President of NASPL, by recognizing Lottery advertising that achieves the level of excellence Batch upheld throughout his career.
LAUNCHED NEW LOTTERY MOBILE APP FOR IOS AND ANDROID DEVICES.
In June, the Lottery introduced a new, free mobile app available for iOS and Android users. Players have responded with praise and gratitude for the new app and are particularly appreciative of these exciting new features:

Check My Ticket: Allows players to scan a ticket's barcode to determine if it is a winner;
Second Chance: Players can enter tickets into second chance promotions by scanning ticket barcodes;
Pick Numbers: Players can create and save their favorite numbers on digital playslips, then use them to purchase tickets at any Florida Lottery retailer;
Winning Numbers: Allows players to find current jackpots and view the winning numbers for every Florida Lottery Draw game;
Retailer Locator: Allows players to find nearby Florida Lottery retailers;
Scratch-Offs: Gives players information about the newest Florida Lottery Scratch-Off games as soon as they are released; and
Responsible Gaming: Provides players more information about the Lottery's responsible gaming initiatives and practices.
ACHIEVED RECORD GAME AND PROMOTION PERFORMANCE.
In January, the Lottery launched the X MULTIPLIER family of Scratch-Off games featuring the Xtra Chance Promotion, in which players could enter non-winning tickets into drawings for cash prizes. Ticket sales of the $1, $2, $5, and $10 games during the promotional period were 35% higher than the multiplier-themed game sales during the same launch and promotion period two years prior. Additionally, the promotion saw an 84.5% increase in player participation and a 94% increase in volume of tickets entered compared to the 2018 promotion.
The Lottery's Triple Cash Collect 'N Win Promotion, which took place in January and February, set a record for entries with more than 9 million tickets entered during the 33-day promotion period. The Triple Cash Collect 'N Win Promotion generated a $1.5 million increase in sales over expected daily game sales during that period. Overall, the promotion helped generate more than $3.6 million to the EETF. This was the first promotion where all six daily Draw games – FANTASY 5®, PICK 2™, PICK 3™, PICK 4™, PICK 5™, and CASH4LIFE® – could be entered.
REACHED THE HIGHEST SCRATCH-OFF SALES WEEK NATIONWIDE.
Scratch-Off ticket sales for the week ending March 1, 2020, exceeded $149.8 million, setting a new industry record for the highest single-week Scratch-Off sales of any Lottery in the country, and resulted in $28.2 million being generated for the benefit of Florida students and schools. This record-breaking sales week surpassed the previous single-week Scratch-Off sales record, also held by the Florida Lottery, of $126 million for the week ending March 3, 2019.
CELEBRATED FLORIDA'S 13TH AND 14TH POWERBALL® JACKPOT WINNERS.
On March 10, Sheryll Goedert, of Ocala, managing member of Vacation Life LLC, claimed the $396.9 million jackpot from the POWERBALL® drawing held on January 29, 2020 – becoming Florida's 13th POWERBALL jackpot winner since Florida joined the game in 2009. The Vacation Life LLC chose to receive the winnings in a one-time, lump-sum payment in the amount of $276,558,034.09. The jackpot-winning Quick Pick ticket was purchased from 7-Eleven, located at 4520 Bonita Beach Road in Bonita Springs. The retailer received a $100,000 bonus commission for selling the jackpot-winning POWERBALL ticket.
On August 20, William Kruger, of Lantana, claimed the $168.5 million jackpot from the POWERBALL drawing held on August 12, 2020 – becoming Florida's 14th POWERBALL jackpot winner since Florida joined the game in 2009. Kruger chose to receive his winnings in a one-time, lump-sum payment in the amount of $140,145,006.00. The jackpot-winning Quick Pick ticket was purchased from Publix, located at 4770 North Congress Avenue in Boynton Beach. The retailer received a $100,000 bonus commission for selling the jackpot-winning POWERBALL ticket. 
RECEIVED FINANCIAL REPORTING AWARD FOR THE THIRD CONSECUTIVE YEAR.
In June, the Lottery's Division of Accounting received the Government Finance Officers Association's (GFOA) Certificate of Achievement for Excellence in Financial Reporting for its 2018-19 Comprehensive Annual Financial Report, marking the third consecutive year the Lottery has received the award. The GFOA award is the highest form of recognition in governmental accounting and financial reporting and is awarded to entities who go above and beyond the minimum requirements of generally accepted accounting principles, indicating a spirit of transparency and full disclosure.
ABOUT THE FLORIDA LOTTERY
The Florida Lottery is responsible for contributing more than $38 billion to education and sending more than 880,000 students to college through the Bright Futures Scholarship Program. The Florida Lottery reinvests 99 percent of its revenue back into Florida's economy through prize payouts, commissions to more than 13,000 Lottery retailers, and transfers to education. Since 1988, Florida Lottery games have paid more than $72.5 billion in prizes and made nearly 3,000 people millionaires. For more information, please visit www.flalottery.com.