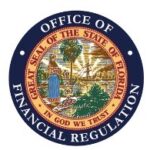 The license renewal process is open for those licensed with the Florida Office of Financial Regulation (OFR) under Chapters 494, 516, 517, 520, 559, Florida Statutes, and a portion of those licensed under Chapter 560, Florida Statutes. OFR reminds businesses and individuals to complete the renewal process to maintain their active license status.
Businesses and individuals holding the below license types can renew through the OFR Online Services Portal by logging in as a returning user on or before December 31, 2020.
Consumer Finance Companies
Motor Vehicle, Retail, and Home Improvement Installment Sellers, and Sales Finance Companies
Commercial Collection Agencies
Consumer Collection Agencies
Money Transmitter Part III, Check Casher/Foreign Currency Exchanger
Non FINRA Members Dealers, including their associated persons and branch offices
Issuer Dealers, including their associated persons and branch offices
Canadian Dealers
Crowdfunding Intermediaries
Businesses and individuals listed below licensed under Chapter 494, Florida Statutes, need to renew their license through the National Multistate Licensing System & Registry (NMLS) on or before December 31, 2020.
Loan Originator
Mortgage Broker and Branches
Mortgage Lender and Branches
Florida law requires businesses and individuals to have an active license with the OFR to conduct certain types of financial services business. If your license is inactive or expired, you are prohibited from conducting business until you reactivate your license or apply and are granted a new license.
Visit www.flofr.com or call (850) 487-9687 for help to access OFR's REAL system.
The Florida Office of Financial Regulation provides regulatory oversight for Florida's financial services providers. Our mission is to protect Florida's financial services consumers, promote a safe and sound financial marketplace, and contribute to the growth of Florida's economy through fair, innovative, and excellent regulation of the financial services industry.