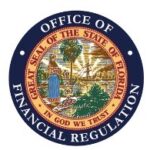 As Florida and the nation continue to grapple with the effects of the COVID-19 pandemic, you may be worried about what will happen to your credit reports and scores if your ability to pay your loan obligations has been impacted. The Office of Financial Regulation (OFR) encourages Floridians to use the information and resources below to manage and protect their credit.
Attorney General Ashley Moody, said, "Regularly monitoring your credit report is one of the best ways to avoid falling victim to identity theft. If you spot fraudulent accounts or inaccuracies on your report, contact the credit reporting agencies directly to file a dispute. Also, if you are unable to make payments, the Coronavirus Aid, Relief, and Economic Security (CARES) Act may provide debt relief assistance, but you need to contact your lenders and creditors immediately before falling delinquent. Being proactive and taking quick action to work with lenders and creditors can help consumers protect their credit ratings during these challenging times, and it will help us build a Stronger, Safer Florida."
CFO Jimmy Patronis, said, "COVID-19 has changed everything and I'm especially concerned about the potential impacts to the credit ratings of Floridians who take advantage of loan deferments and forbearances during these challenging times. It is an incredible hardship when families, who are still recovering from the pandemic, have to fight to get their credit score corrected through no fault of their own. I encourage all Floridians to check their credit history often and dispute any inaccuracies immediately. I look forward to working with the Office of Financial Regulation to ensure financial institutions and credit agencies are treating Floridians fairly."
Commissioner Russell C. Weigel, III, said, "The Office of Financial Regulation is committed to protecting Florida's financial services consumers and ensuring a safe and sound financial marketplace. We continue to support, and work with, Attorney General Moody and CFO Patronis, as well as the other members of Florida's Financial Services Commission, in efforts to protect consumers, families, and citizens, especially during these difficult times. We are working diligently to ensure credit reporting agencies and financial service providers are doing right by our citizens, making sure credit ratings are not tainted or damaged due to legitimate deferments under the parameters of the CARES Act."
"We have reached out to Equifax, Experian, and TransUnion, to strongly express our expectations of their cooperation in ensuring citizens credit reports are accurate and any errors are corrected immediately. We are also corresponding with the credit bureaus' federal regulator, the Consumer Financial Protection Bureau. Further, we have contacted the financial service providers chartered and licensed by the Office of Financial Regulation to gather additional information regarding any issues with the credit reporting agencies and customers or members that have noted errors in their credit reports. Initial information reflects the Florida financial service providers are working with their customers or members and the necessary steps are being taken to ensure accurate credit reporting. We stand ready to help citizens address any issues they experience related to this matter and any other challenges they are experiencing from their financial service providers."
Many lenders and creditors have taken proactive measures to assist borrowers impacted by COVID-19. The CARES Act has forbearance and credit reporting requirements that may apply to your situation. It is important to reach out to your lender to find out what options may be available to you. These options may include forbearance, loan extensions, reduced interest rates, or other accommodations. Under the CARES Act, in certain situations, lenders are required to report loans as current.
Attorney General Ashley Moody offers information on how to take advantage of the free weekly access to credit reports currently being offered by the three national credit reporting agencies, here. Also, CFO Jimmy Patronis offers some excellent tips on how to protect your credit during COVID-19, here.
Contained in this consumer alert is information regarding credit reporting related to the CARES Act, credit reporting agencies, how to dispute an error on your credit report, and other information that may be helpful for consumers related to credit monitoring. Consumers who have been unsuccessful in resolving disputes of inaccurate credit reporting are encouraged to file a complaint with the Federal Trade Commission and the Consumer Financial Protection Bureau, which oversee credit reporting agencies and furnishers who report payment histories to credit reporting agencies. Consumers may also file a complaint with the Florida Office of Attorney General and the Florida Department of Agriculture and Consumer Services.
On March 27, 2020, the CARES Act was signed into law in order to provide fast and direct economic assistance for consumers. The following links provide information regarding the CARES Act and the protections it provides:
It is important to monitor your credit reports for inaccuracies. Below are links to the three major credit reporting agencies:
If you find an error on your credit report from any of the three agencies, please contact your lender, and follow the link below for each credit reporting agency to dispute the error.
For more information related to credit reporting, please visit:
The Florida Office of Financial Regulation provides regulatory oversight for Florida's financial services providers. Our mission is to protect Florida's financial services consumers, promote a safe and sound financial marketplace, and contribute to the growth of Florida's economy through fair, innovative, and excellent regulation of the financial services industry.