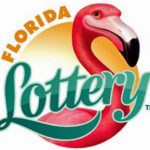 More Than $38 Billion Generated for Students and Schools
On Tuesday, the Florida Lottery (Lottery) celebrated its 33rd year in operation, marking more than three decades of excitement, achievements, and contributions to education.
The very first Lottery ticket, a $1 Scratch-Off game named MILLIONAIRE, went on sale on January 12, 1988, with first week sales exceeding $95 million. Since then, the Lottery has provided thousands of exciting games and promotions to Floridians and visitors alike. Currently, the Lottery offers ten Draw games, approximately 80 Scratch-Off games, and multiple Fast Play games at more than 13,000 retail locations statewide.
A portion of every Lottery ticket purchased goes toward enhancing education in Florida. Since opening its doors in 1988, the Lottery has contributed more than $38 billion to the state's Educational Enhancement Trust Fund (EETF), including more than $1 billion annually for each of the past 18 consecutive fiscal years. The Lottery is also the primary funding source for the Bright Futures Scholarship Program, which has enabled more than 880,000 students to attend college since the program's inception in 1997.
"The Florida Lottery is incredibly proud to commemorate more than three decades of giving back to Floridians through prize payouts to winners, commissions to retailers, and of course, contributions to Florida's students and schools," said Florida Lottery Secretary John F. Davis. "The accomplishments reached by the Lottery over the past 33 years are not only ours to share; these milestones could not have been made possible without the support of our players, hardworking retailers, trusted vendor partners, and dedicated employees. As we look ahead to the next 33 years, we will continue to offer Floridians the best Lottery games available that provide great chances of winning and more funding for students and schools."
ABOUT THE FLORIDA LOTTERY
The Florida Lottery is responsible for contributing more than $38 billion to enhance education and sending more than 880,000 students to college through the Bright Futures Scholarship Program. The Florida Lottery reinvests 99 percent of its revenue back into Florida's economy through prize payouts, commissions to more than 13,000 Lottery retailers, and transfers to education. Since 1988, Florida Lottery games have paid more than $72.5 billion in prizes and made nearly 3,000 people millionaires. For more information, please visit www.flalottery.com.